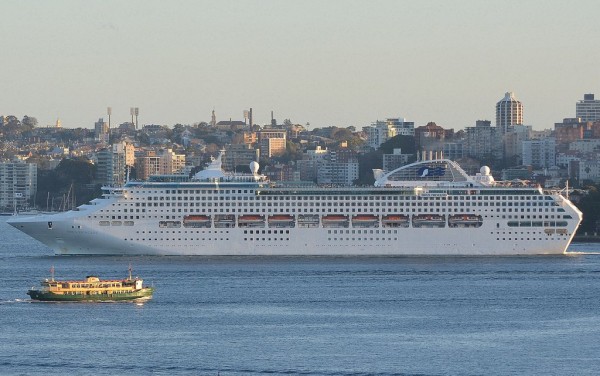 Princess Cruises has announced that its three Australian-based ships – Sun Princess, Sea Princess and Dawn Princess – will start docking at the Cairns Cruise Liner Terminal on the city foreshore from June, following new simulator exercises which have shown the ships can safely navigate the harbor, according to Princess.
The new berthing arrangements will start from June 8 when Dawn Princess is scheduled to call in the city. A further 16 scheduled calls to Yorkeys Knob between September 2016 and September 2017 will now also be transferred to the terminal.
Princess Cruises Vice President Australia & New Zealand Stuart Allison said the breakthrough followed new information which had made it possible to do more extensive simulator exercises to map the ships' passage through Cairns harbour and Trinity Inlet. The simulations were conducted with Cairns Harbour Master, Ports North Marine Pilots, Princess Cruises Marine department and a captain of Princess' three Sun class vessels.
"Those new exercises have demonstrated conclusively that it's possible to get our 77,000-tonne Sun class ships into Trinity Inlet to dock at the cruise terminal, which is fantastic news for our guests as well as the people of Cairns," Allison said.