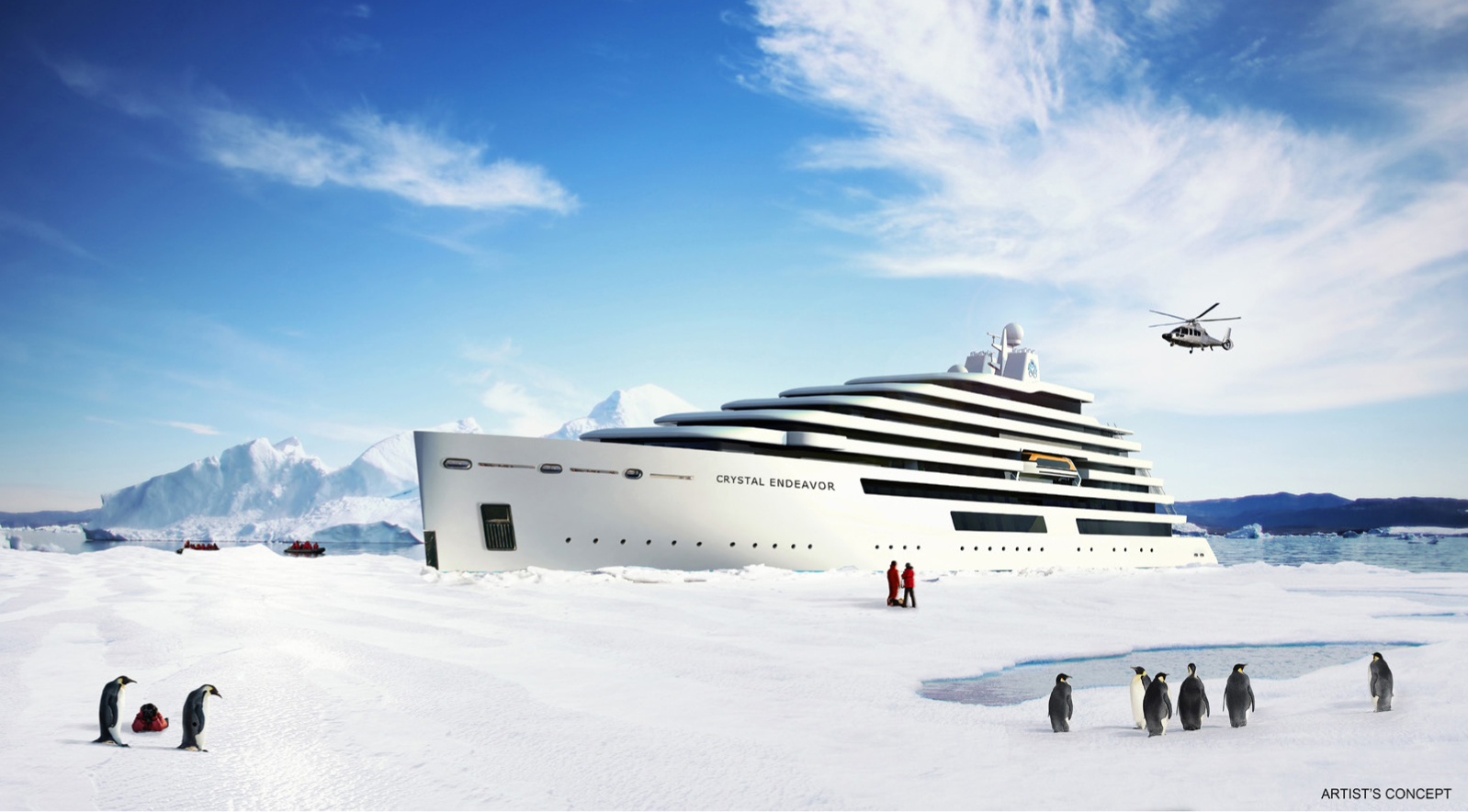 Luxury travel company shares outlook into growing projections, investments in award-winning fleet, new banner for a brand extension and new offices overseas
Crystal, The World's Most Luxurious Hospitality and Lifestyle Brand Portfolio™, announced today its current outlook for the continued expansion of its fleet and holdings. Over the past 18 months Crystal has undertaken unprecedented steps in what has been the most significant brand expansion in the luxury travel industry, beginning with the launch of the ultra-luxury yacht Crystal Esprit, and Crystal Mozart, the first of a series of sleek river yachts to comprise of Crystal River Cruises, the only true luxury river cruise brand in Europe. In addition to water-faring travel ventures, the 26-year-old company launched Crystal Luxury Air in April, a private jet charter service with a Global Express Jet that accommodates just 12 guests, and announced 27 October the inaugural journey for Crystal Air Cruises in partnership with The Peninsula Hotels, which will take guests on lavish global adventures in the extreme comfort of Crystal's privately owned Boeing 777-200LR.
"The breadth of development we've achieved since our expansion announcement in July 2015 has been astonishing and thrilling, and we've only just begun," says Crystal CEO and president, Edie Rodriguez. "We are completely redefining the luxury travel segment and what it means for discerning travellers to truly customise their ideal experiences. As the market and industry evolves, it remains our priority to offer unparalleled luxury experiences that evolve with it, while maintaining our commitment to the utmost attention to detail and service levels that has earned us the loyalty of the savviest world travellers for decades."
Crystal's recently launched experiences have already broadened the company's reach to wider audiences. With Crystal Esprit's voyages and extreme water toys – including the first ever submarine in the cruise industry – appealing to intrepid and adventurous travellers, the 62-guest capacity yacht has attracted nearly 50 percent "new to Crystal" guests in its first year of deployment.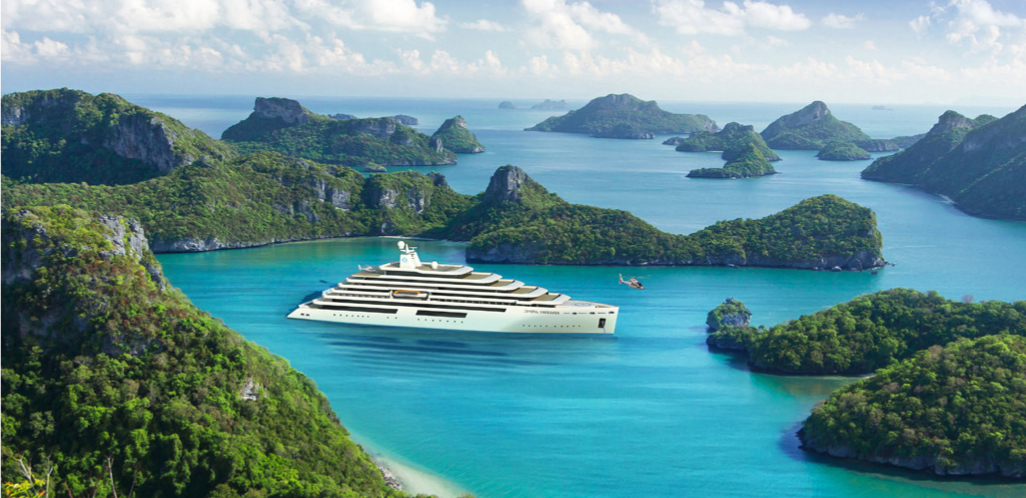 With the successful completion of Crystal Serenity's Northwest Passage voyage this summer, the volume of guests seeking luxury adventure travel, and the extensive survey research over the past three years – revealing that close to 70 percent of current Crystal guests have a strong interest in expedition cruising – has prompted Crystal to rebrand its current Crystal Yacht Cruises as Crystal Yacht Expedition Cruises. The new banner will encompass three new build expedition mega-yachts, including the previously announced Crystal Endeavor. The purpose-built polar class megayachts will navigate "first year ice" and be outfitted with submarines, helicopters, and remoted operated vehicles, feature spacious Penthouses and Villas, and other luxurious amenities. Crystal's expedition ships will cruise in the Arctic; then follow the route of migrating whales along the coast of the Americas and Europe to Antarctica during winter. Crystal is scheduled to take delivery of Crystal Endeavor in mid- 2019, with the additional two expedition vessels debuting in succession the following years. 
In the ocean-going experience category, Crystal's award-winning Crystal Symphony and Crystal Serenity continue to captivate travellers with guests thoroughly enjoying their experiences and making their high levels of satisfaction publicly known. Crystal remains a leader in the luxury industry earning "World's Best" recognition from the readers of Condé Nast Traveler for a record 23rd year, receiving the highest score in its 23 years of winning the award and by the widest margin ever to the runner up. In maintaining continued guest satisfaction, Crystal will heavily invest in massive enhancements for both ships in 2017 and 2018, similar to past refurbishments, such as the US$52-million "extreme makeover" to Crystal Serenity in 2013 and the US$20-million redesign to Crystal Symphony in 2014. The most significant outcome of these investments will feature full open seating dining for guests on both ships and more suites.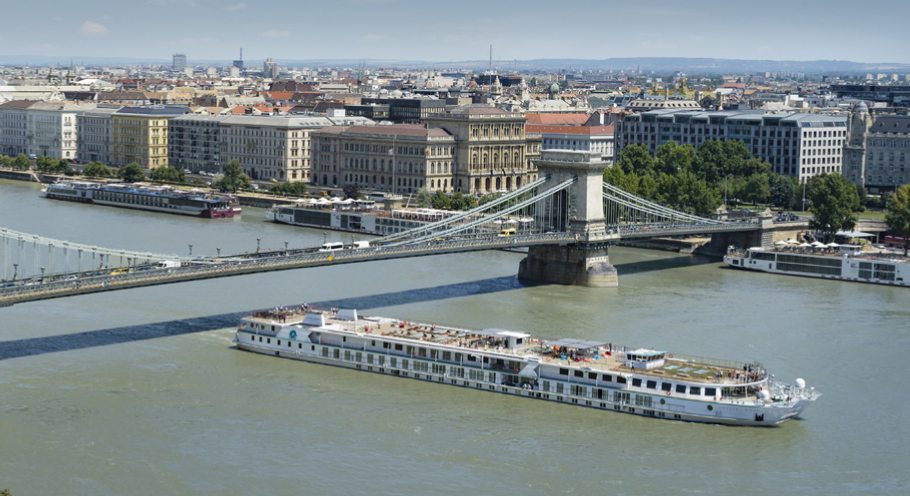 In the first quarter of 2022, Crystal will introduce the first Crystal Exclusive Class™ ocean ship that will set a new standard of luxury travel with signature features and guest amenities, and boast luxurious Crystal Residences, allowing travellers to literally call a Crystal ship "home". The privately owned apartments will range from 600 to 10,000+ square feet and have access to private amenities, dining and other services.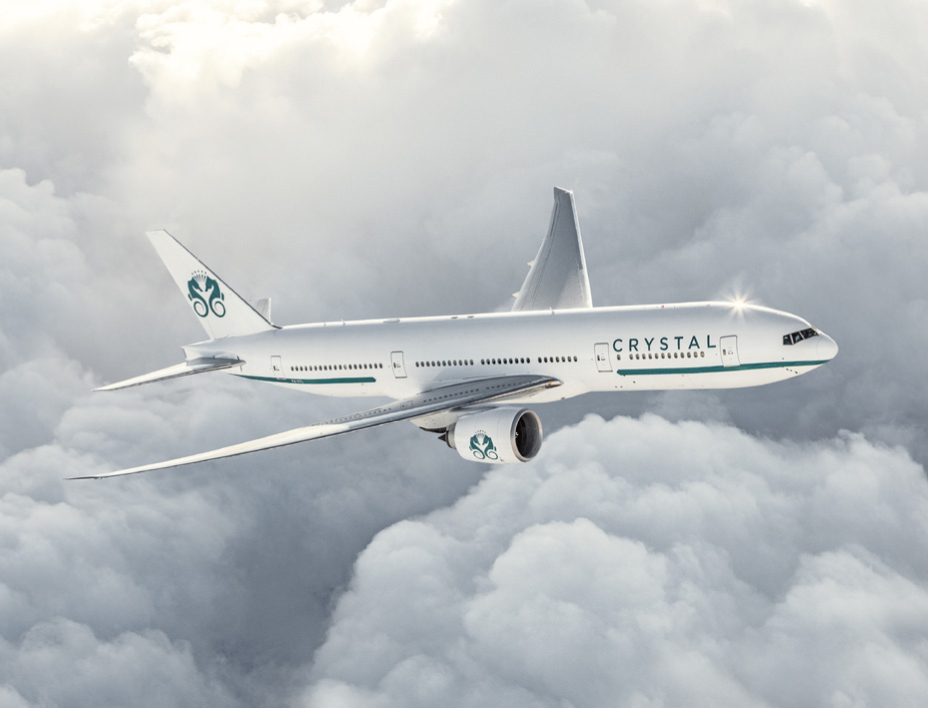 In the first months since the newly reimagined Crystal Mozart launched, Crystal River Cruises, The World's Only Luxury River Cruise Line™, has garnered a near 100 percent favourability rating from its guests. In summer 2017 Crystal will introduce Crystal Bach and Crystal Mahler, while Crystal Debussy and Crystal Ravel will follow in 2018, with two additional new builds to follow. The first four vessels will sail stunning itineraries along the Danube, Rhine and Main Rivers calling in charming locales such as Austria, Germany, Hungary, and Amsterdam.
On the heels of announcing the maiden journey of Crystal AirCruises Boeing 777 with The Peninsula Hotels, which opens for booking on 1 November 2016, Crystal will also release on that day a selection of its 15- to 29-day all-inclusive journeys for 2017 and 2018.
Crystal Cruises is the World's Most Awarded Luxury Cruise Line™, having earned more "World's Best" accolades than any other cruise line, hotel, or resort in history. Mid 2015 Crystal embarked on the most significant brand expansion in the history of luxury travel and hospitality, introducing three new classes of cruising – the recently launched Crystal Yacht Cruises (December 2015), Crystal River Cruises (July 2016), Crystal Exclusive Class Ocean Cruises (2022), Crystal Luxury Air (April 2016) and Crystal Air Cruises (2017).