When to travel to Antarctica?
Antarctica has a short window of opportunity before winter sets in, that visitors can actually travel to the area. The season starts in October through to early March. There are 3 distinct seasons within this time frame where the wildlife and fauna are showcasing their magic. This is what you want to consider when you plan your trip… What do you want to see on your Antarctic adventure?
October to December – Spring to Early Summer
Spring is an excellent time of year for the keen photographers. Whales migrate south in the Chilean fjords by October and penguins begin nesting. In Antarctica penguins begin courting and building their nests in November – making for entertaining viewing as they steal each other's toil for egg incubation purposes.
Chicks begin to hatch in mid-to-late December in Antarctica, the Falklands, Chile and South Georgia. A fantastic site to witness as penguins share the fishing and feeding duties of their newly arrived chicks. With nearly 24 hours of daylight, whales arrive to feed beneath the surface offering memorable viewing as whales' breach and play on their epic voyage.
In South Georgia, male fur and elephant seals battle to create and protect their harems. King penguins balance eggs on their feet and albatross reveal their gawky, gorgeous chicks – truly a sight to behold.
January to early February – Summer
A spectacular time to visit Antarctica and peak season in the region with temperatures rising above C. Alive with activity and sunlight at its peak. Rookeries are full of chicks and leopard seals and seabirds' prey on the unattended penguins. Witness seas baking on ice floes and nursing their pups. With the ice melting, access becomes easier and new vistas are opened up – some cruise ships offer helicopters for aerial viewing of this amazing phenomenon and adventure out in kayaks, tenders and even submarines to get a closer look.
As penguin chicks get bigger, they become curious, often approaching visitors before outrunning the leopard seals on their first swims. In South Georgia they begin play with juvenile seals, a fascinating site to behold.
Late February to early March – Autumn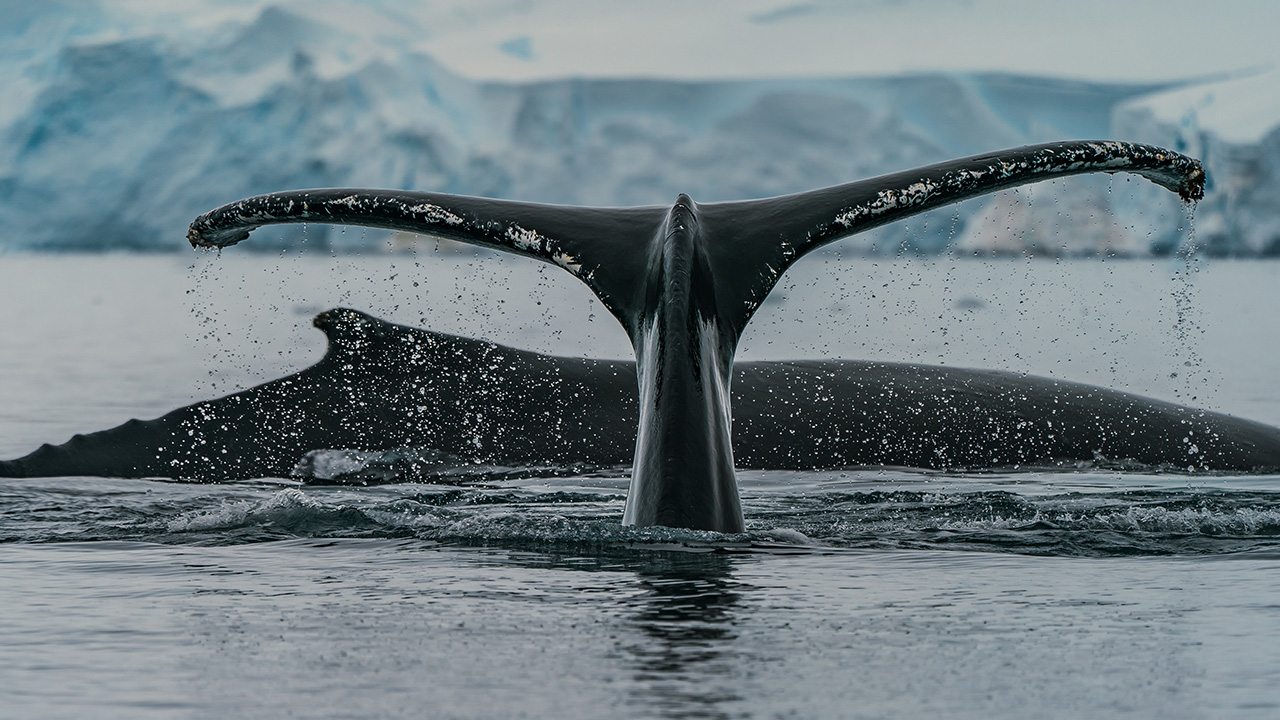 Patches of sea begin to freeze and whales begin to group for their migration north to breed. Brilliant sunsets light up the evening skies courting leopard seals begin their songs and the last penguins are chased into the Southern Ocean by winter's increasing ice barrier.
Cormorant (large birds) chicks begin to fly and in the Chilean fjord's penguin chicks reach peak cuteness. In South Georgia millions of fur seal pups come to life and king penguins line the beaches while orcas and sperm whales pass nearby.
As the temperatures drop, the Weddell seals take up residence on the ice shelves, their haunting cries echoing in the stillness of the Antarctic landscape.
Choosing the right ship for your Antarctica Cruise (or fly to Antarctica)
There are many ships that travel to Antarctica or you can enjoy a scenic flight. The ships all go to different regions within Antarctica and some will take in South Georgia and the Falkland Islands (a remote South Atlantic archipelago) as well, however all will go down to the Antarctic Peninsula, some for longer than others.
Cruises to East Antarctica from Hobart or New Zealand's South Island are less common as they take about 10 days to cross the Southern Ocean to reach the continent.
Cruises to Antarctica
If you choose to cruise to Antarctica, here are some things to consider when selecting your cruise ship.
The larger the vessel the less time you will spend on land as they need to rotate people around as only 100 people are allowed on shore at a time. Ships with over 500 guests are not allowed on land at all. You will find that most of the expedition cruises will rotate the activities, while 100 are on land, the remainder will be out in Kayaks and Zodiac's seeing the Peninsula from the water. Then you will rotate and have your turn on land.
Larger ships are also limited to what sites they can reach due to the size of the vessel.
Expedition/ smaller cruise vessels can get into areas where larger vessels cannot access and allow close-up and intimate experiences and transfer in smaller zodiac boats to land.
Some ships are an all-inclusive journey and include all meals and excursions onboard. While others operate on a pay as you use system.
It is advisable to pre-book the shore excursions you wish to embark on well in advance too, as places are often limited and often book out. Particularly ships like the Scenic Eclipse that have 2 helicopters and a submarine taking only a limited number of travellers.
Look at the longevity of the cruise line you wish to travel with and customer reviews. It's important to consider if the vessel you choose has a commitment to sustainability and protecting the environment, providing responsible, low-impact travel to preserve this natural wonder. Some expedition companies offer guests the chance to participate in environment studies whilst aboard – like collecting samples and the reporting and monitoring of unique ecosystems along the way.
Most ships run educational classes about the region, the animals and more throughout the voyage. Guests can choose if they wish to attend.
Click here to find the right vessel for your Antarctica adventure.
Antarctica Flights
For travellers who are time short or concerned with seasickness, a scenic flight over Antarctica, can be a better option. You don't even need your passport!
Part of the sea voyage to Antarctica crosses the Drake Passage (a 2-day passage) which is notorious for being rough with waves up to 9m, this is the advantage of a day flight – you can witness the magic from above and get a birds eye view of the remote landscape. Keep in mind you will be limited in your experience of the wildlife and the close up encounters that you can only experience from a cruise in Antarctica.
Some operators operate fly/sail voyages bypassing the crossing and landing in the Falkland Island and King George Islands so you can at least experience some of the magic from the land.
Book Early
There are a limited number of ships allowed in Antarctica so it is important to book early as these bucket list experiences book out well in advance. Also note that the shore excursions on the cruises also book out well in advance.
What to pack when visiting Antarctica
There are a few things to keep in mind before visiting Antarctica to make your voyage more enjoyable.
During the summer season temperatures range between -5 C to above 5 C. To ensure you stay warm pack layers. Trapping warmth between layers is more effective than wearing one heavy layer. You will need snow pants, warm multiple pairs of socks – one thin one woollen pair at a time, a thermal layer, waterproof gloves and some comfortable waterproof boots. Most expedition companies will provide a warm jacket and some will also supply boots. Check with the operator prior to departure. Ensure you wear your boots before you travel as you don't want to be left with blisters on your bucket list adventure.
Pack comfortable clothes and a light jacket for around the ship, not many of the Antarctic voyages indulge in formal evenings aboard the ship. (Check with your carrier)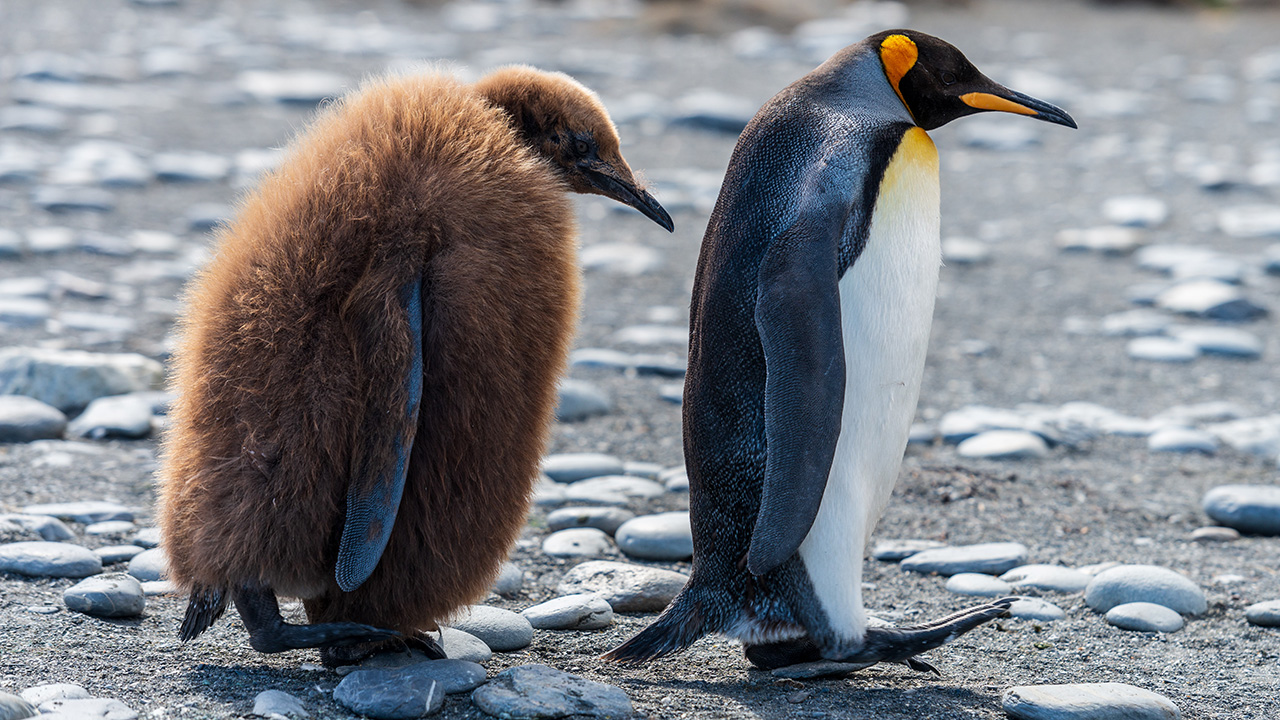 Don't forget your camera and battery and an additional memory card for all the stunning photos you will be sure to capture on your tip. A dry bag is also advisable for zodiac rides to keep important possessions dry.
Even though you are in Antarctica, you will need plenty of sunscreen and sunglasses – polarised glasses are best to counteract the glare. A string to hang your glasses on can be useful when taking photos etc as bulky gloves make it hard to handle small items.
Lip balm, moisturiser, a water bottle and adaptors or converters for the ship are other essential items.
Avoiding Sea-sickness on your Antarctica Cruise
To get to Antarctica you have to cross the Drake Passage, notorious for its rough seas. It takes about 2-days to cross the 960km stretch of sea and can at times have waves up to 9m high.
Pack anti-nausea medication and some people suggest patches or wrist/ relief bands. (It is recommended to try these patches before your trip to ensure you don't have any nasty side effects.)
Ideally choose a cabin with a veranda to access greater light and airflow and closer to the centre of the vessel alleviates the movement associated with the pitch and roll a little more.
Arrival in Antarctica
Number one rule is to respect the wildlife. Keep at least a 5m distance between you and any wildlife. Some animals may become curious and approach you, this is okay as long as you don't approach them.
Avoid walking on penguin highways, these are the roads they create to walk to and from their nesting grounds and a huge human foot print can cause a penguin to fall inside and get stuck.
Leave things the way you found them. Leave no rubbish and pick up anything you stumble across on the way.
Watch your step. The ground can be slippery and uneven and you want to eliminate falls. In addition to keeping a good eye out for wildlife nesting and vegetation.
Most importantly ENJOY THE MOMENT – revel in this once-in-a-life-time experience for most people.