Being one of the four ancient civilizations, with a history of over 3,000 years, China boasts the world's richest breadth of culture. There is also China's food and tea cultures, Chinese medicine, poetry, calligraphy, opera, costumes, festivals, and porcelain, not to mention the hundreds of ethnic minorities.
China's ancient treasures exceed all other countries in size and number — from the Great Wall to Forbidden city, ancient walls, buried armies, canals, pagodas, temples, and giant Buddhas.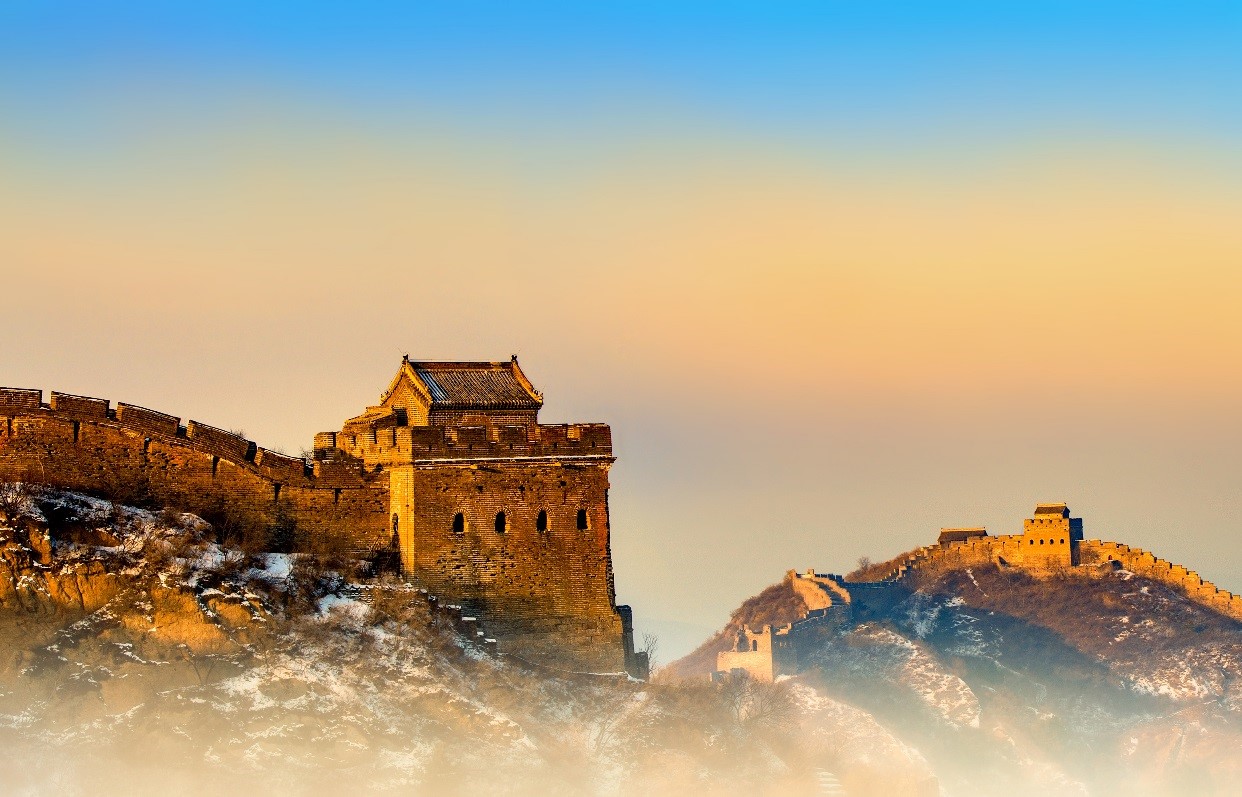 The Great Wall
As far as natural beauty goes, China has one of the most spectacular and diverse in the world.
Chinese food is famous worldwide. However, you'll never truly discover the delights of Chinese food and its wide variety until you are in China. Each region has its own unique dishes, such as roast duck in Beijing, soup dumplings in Shanghai, spicy hotpot in Chengdu, rice noodles in Guilin, and dim sum in Hong Kong.
There are 55 ethnic minorities and over 500 people groups in China, who practice a multitude of distinct cultural customs. Four places to experience colourful minority cultures are Yunnan, Guilin, Guizhou, and Tibet.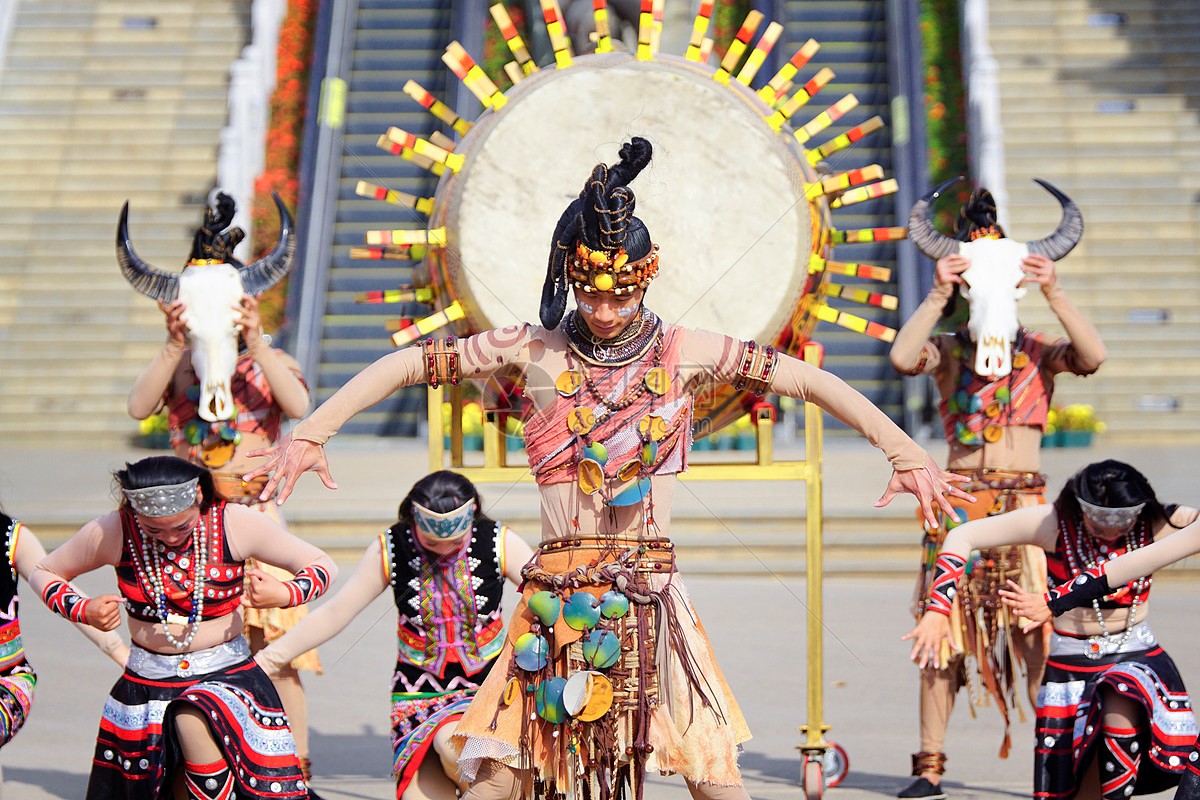 Dance show by a minority group in Yunnan
China is a friendly place for foreigners to visit in general; It's also quite a safe country with low crime rates and high security. It has many famous attractions that are undoubtedly worthy of a visit at least once in your life.
However, the language barrier is usually the number one hurdle to overcome for a foreigner when traveling to China.
As the climate varies widely from region to region, it is essential to consider the time of year you travel to a particular area. It is widely known that there is a lot of pollution in China. Generally speaking, several days of bad air won't have any lasting impact on you. It is hard to predict the smog in advance, but we can provide a few tips for the best way to travel through the air pollution that you may unluckily encounter.
China's population is around 1.4 billion people at this moment. One of the primary complaints you might hear from tourists has to do with the large crowds. Travel tips here can help you avoid the hordes of tourists.
For the first-timer, a stay duration of 10-14 days is a reasonable length of time to visit, giving you a taste of China experiencing the culture and highlights.
Here are some useful tips for traveling to China, especially for first-timers.
1. Climate and Weather
China is a large country and the climate can vary significantly from region to region. There are the humid summers plagued with monsoons of the south, where the country borders Vietnam and Myanmar. To the northern borders, which straddle Russia and Mongolia, there are the harsh winters with its freezing temperatures. Then there are the icy draughts of the west where China neighbors with Nepal, India, and Pakistan.
Be sure to check the weather reports from the region you intend to visit.
The winters in Beijing are usually freezing whilst the summers average around 30°C
Temperatures in Shanghai are a little milder in winter but having said; they have been known to hit zero or below. The summers are warm and humid.
In the south of China, the summers can become close to unbearably hot and sticky. Downpours are a common occurrence with sub-tropical heat and typhoons have been seen to hit coastal areas
Leave Tibet and inland Mongolia for the warmer months as the winters can be punishing
Harbin, in the far north, attracts thousands of locals and visitors to its Ice and Snow Festival in January and February. However, the ice festival season can be freezing, and those who are not accustomed to freezing temperatures should keep their stay to around three nights – this should be enough time to make the most of the festival and enjoy the highlights of this exciting city.

Ice and Snow Festival in Harbin
2. Best Season to Visit
Traveling during Chinese holidays can be a nightmare.
Avoid the first week of Oct and National Day of China on Oct 1 when there are thousands of people at each tourist attraction with long queues to get in anywhere.
Chinese New Year is a fun time to visit, but it's in the middle of winter; quite cold except southern China. Transport is usually crowded and booked out well in advance.
Labour Day holiday on May 1, and the September mid-autumn festival which runs into the National Day on October 1 (the whole week becomes a holiday) causes havoc with transportation, so avoid these dates if you can
As with many countries, school holidays in China is also not the best time to visit. There are two semesters, with breaks in January/February for Spring and in July for the mid-summer break.
Other times to keep in mind are; June – Dragon Boat Festival, September – International Festival in Dalian, April and October – International Trade Fair (when many hotels are booked to capacity)
The most comfortable season to visit is the spring and autumn outside the peak holiday seasons.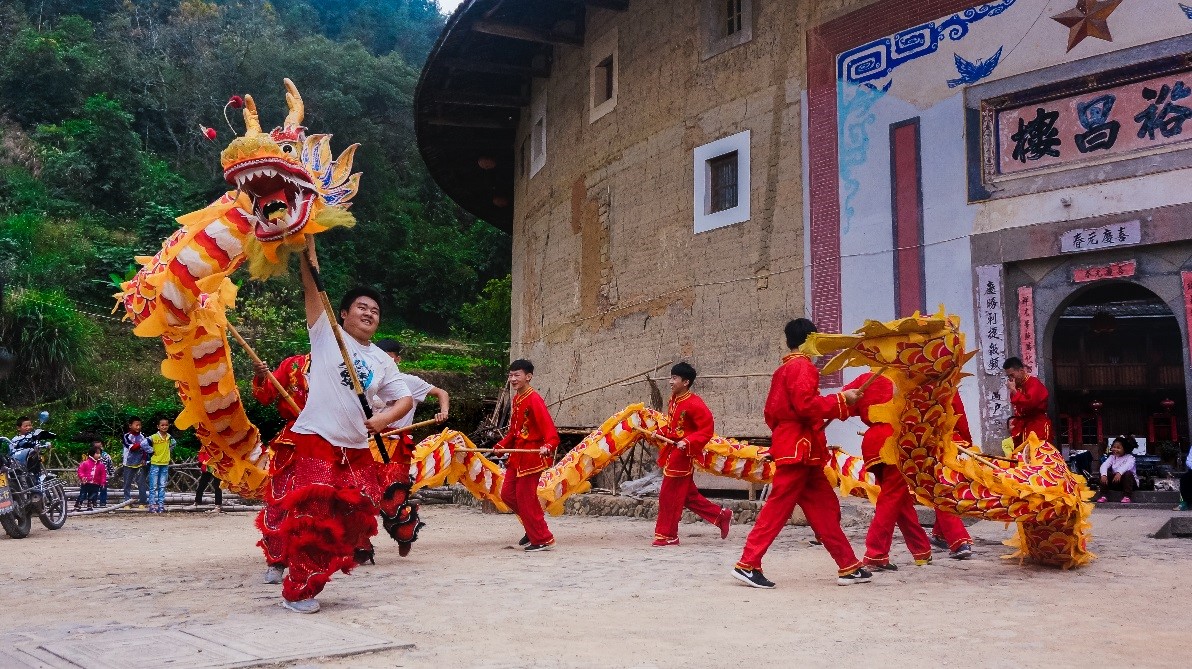 Chinese New Year
3. Language Barrier
China is a vast country and Mandarin is the official language. At the same time, it has dialects in different areas which makes communication difficult even for native speakers. However, when you travel to the big cities, it isn't a big problem.
There are 2 suggestions for the language barrier: firstly, setting up translations such as Pleco on your phone before you travel to China (google translator is blocked in China); and Secondly, you can ask help from reception staff at international hotels. You could also try to approach the younger generation who can speak some English, particularly in the larger cities.
4. Hotels
All foreign visitors are supposed to register with the Public Security Bureau (PSB) within 24 hours of arrival. Hotel staff will do this for you, or you should report to the local police station (although most tourists don't).
Well-known international brands are recommended. Traditional Chinese-run properties can be uncomfortable for foreign visitors mostly due to the language barrier, lack of service training, and different culture/settings/food
Hotel Standards

Generally, hotels in China are equivalent to international standards. For luxury travellers, 4.5+ star hotels are recommended For comfortable travellers, 4-stars We do not recommend first-time travellers to stay in hotels under 4 stars Accommodation cost in China is generally quite reasonable. Luxury hotels start from US$200/night, and 4-star hotels from US$100/night
5. Money
It's a good practice to advise your bank or card providers about your travel plans before you leave, or your card or account can be blocked due to suspicious activities in a foreign country
Most touristy venues and almost every hotel accept credit cards.
Cash is necessary and convenient when shopping in markets. We recommend carrying approximately RMB500-1000 approx. USD100-200). Carry more if you plan to do a lot of shopping.
You will find a lot of ATMs in Chinese towns and cities with instructions in Chinese and English. Some ATMs do not accept foreign cards, you should not have any problems withdrawing cash from these international banks – Bank of China, HSBC, Industrial and Commercial Bank of China (ICBC), and China Construction Bank.
Chinese use WeChat payment system which is linked to their local bank accounts. This is not available to you unless you have set up an account with a local Chinese bank.
Tipping is generally not expected but welcome in China. Tipping is, however, expected if you are on a guided tour. A tour operator would typically suggest approx. US$5/person per day for the driver and US$5/person for the guide, depending on the group size. Although not compulsory, most people would tip on a guided tour, unless they are disappointed with the services. It would be better to give feedback to the operator as soon as you experience any disappointment, when they can still act to rectify an issue, rather than complaining after the tour is finished.
6. Transportation
Another great way to travel in China. but the language barrier can make this challenging. We recommend a guide or joining a guided train tour. China developed a lot of high-speed train routes (G trains) in recent years and in some cases, these routes are quite competitive with flying while offering a more relaxed journey: Beijing-Shanghai, Beijing-Xi'An, Beijing-Guangzhou, Beijing-Guilin. For those who want to take these trains, you may ask help from reliable and professional agencies for your first train travel, including being escorted to the train station at the right platform and being picked up upon arrival.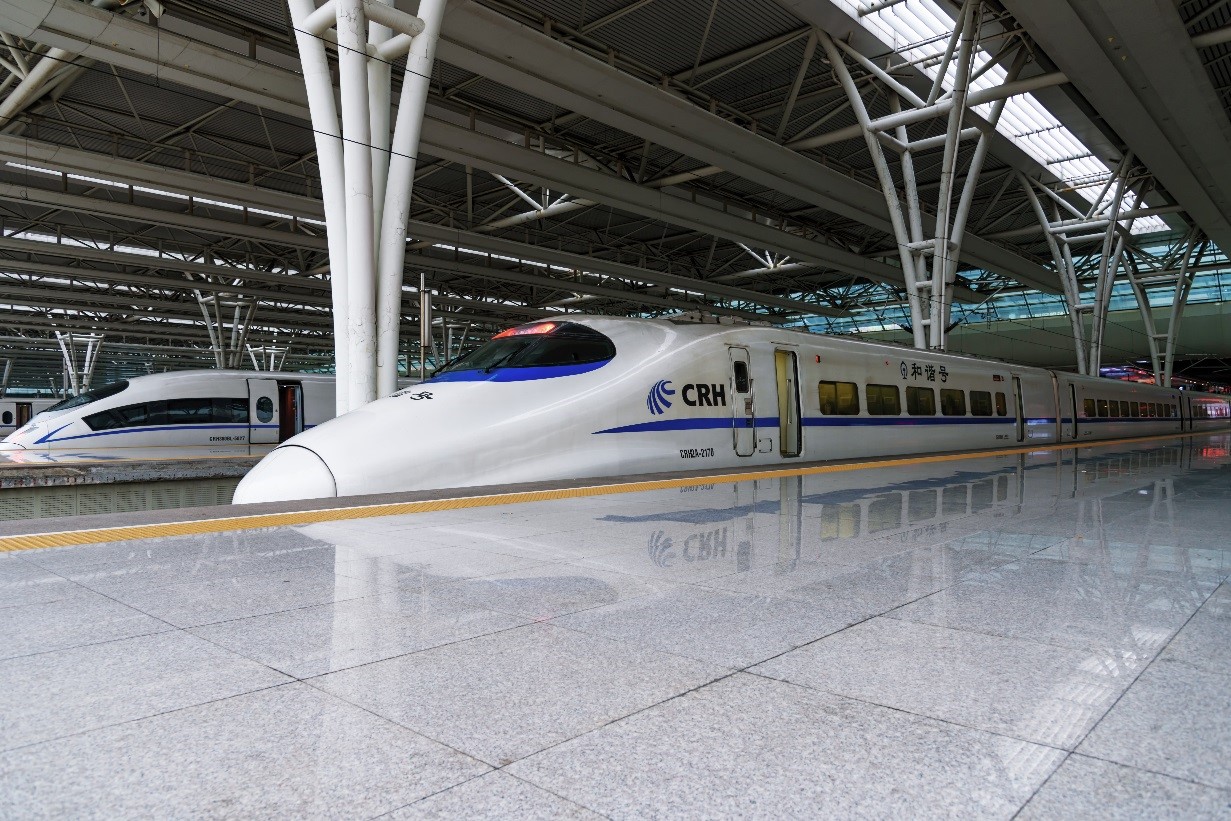 CRH (China Railway High-Speed)
Buses connect more towns in China than the train network. Fares are generally cheap. Buses are usually crowded and most services are in Chinese, therefore it is not recommended for first-time travellers so again we would recommend employing the services of a good guide or booking a guided tour.
Flights are usually the quickest ways to travel a longer distance in such a vast country. Fares are reasonable, and you can book most tickets on international booking sites, although you'll find more deals on Chinese (some in English language) booking sites.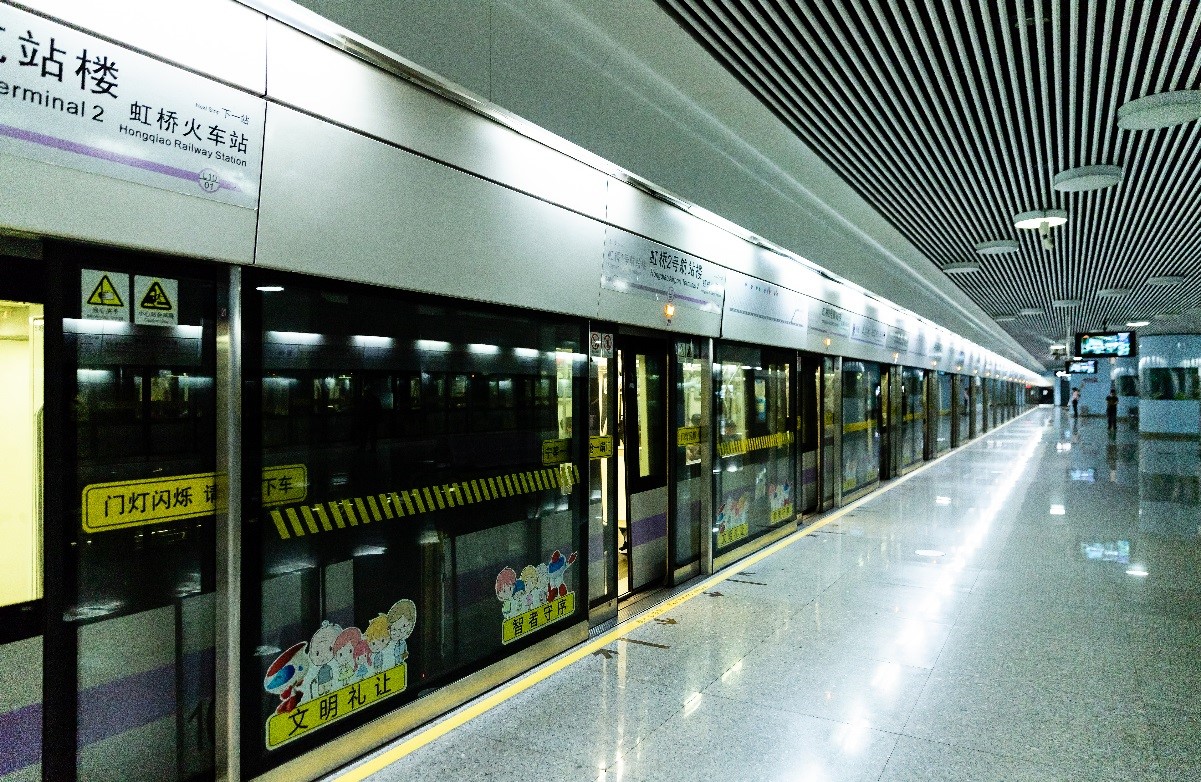 Subway in Shanghai
Taxis are everywhere in China and should be metered; You will often have private car drivers approaching you whom you could negotiate a fare with. This could be beneficial for you, but occasionally you could be ripped off, or worse. Its safer for first-timers to choose licensed cab. However, it's becoming more difficult to hail taxis without using taxi apps; DiDi is the most used taxi app in China.
7. Internet
The Internet is widely available in large cities, but more difficult in medium or small towns.
It's recommended to buy a local sim for the duration of your trip. You can buy SIM cards at airports, local phone or convenient stores. You need to ask the salesperson to help you set it up, as phone prompts are mostly in Chinese. Passport details may be required. We do not recommend you buying SIM cards on the street as you may not be able to set them up on your own or they may be expired.
The two large telecom companies – China Mobile and China Unicom operate on the GSM network, which should be compatible with Australian handset, provided it's unlocked; while China Telecom operates on the CDMA network (used in Japan and USA), so it may not be compatible.
The Chinese government blocks public access to a vast array of online content, including pornography and political information, and some significant sites such as Google, Wikipedia, Twitter, WhatsApp, Instagram, Facebook, and YouTube are blocked. Baidu is China's most popular search engine, and video-sharing websites like YouTube are "Youku" and "Iqiyi."
Google maps are also blocked. To use offline maps, select on Google Maps the area and click on the menu option 'Save offline map' and follow the prompts. GPS positioning should still work on saved maps, without internet. Or you can download the Google Maps app, go to 'Offline maps' in the menu and select a city. If you need web mapping service, you can download "Autonavi", which is popular in China or you can buy street maps of the cities you plan to go to before traveling.
8. Personal Sanitation
Do not drink tap water in China! Bottled water is available everywhere and cheap at the corner convenience stores.
For ladies' period, Pads with wings is available in a Chinese shop, but not all stores stock tampons.
Condoms are readily available in supermarkets, convenient stores or adult shops
9. Food
Generally, meals included in group tours are Chinese food but are of average quality. To taste the best food in China, ask for a recommendation from your tour guide, apart from checking food guides online. If you are organising private tours, apart from breakfast, avoid inclusive meals except in specialty restaurants with set meals. Have the flexibility of when/where/what to eat
If you're not used to using chopsticks, use napkins covering your top to avoid sauce colouring, or most restaurants provide knives and forks
China has a reputation for food culture. Every region has a distinct cuisine. For first-timers to China, you really should not miss the roast duck in Beijing (北京烤鸭), steamed pork buns in Shanghai ( of various styles, roasted, steamed, soup buns, big buns, small buns), dumplings and Xi'an hamburgers (西安饺子&肉夹馍), and Guilin rice noodles (桂林米粉). It's fun learning how to use chopsticks!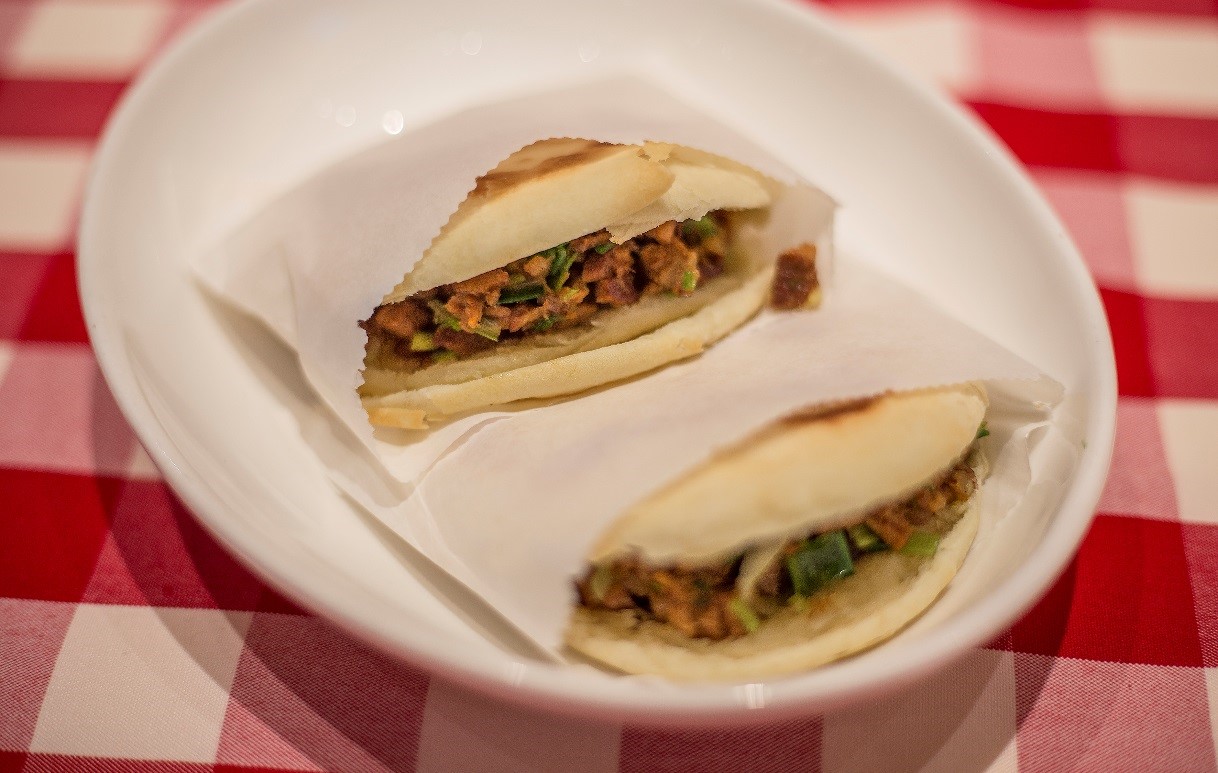 Chinese Hamburgers in Xi'an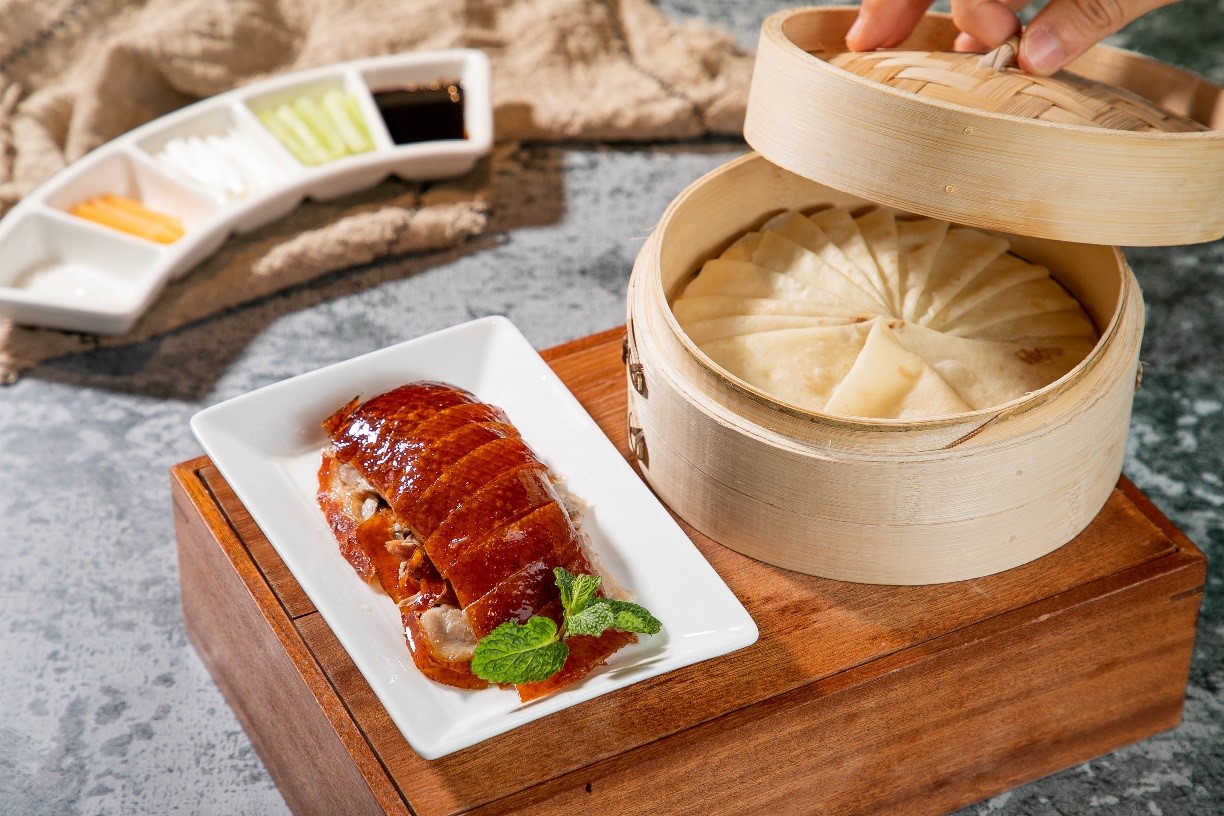 Bejing Roast Duck
Try the street snacks, they are often the best culinary experiences. Try Beijing's egg cakes in the morning for breakfast, freshly baked mooncakes on the street on Shanghai, Guilin's barbecue stands in the evening.. be mindful of the cleanliness of the preparation process on the streets and its environment.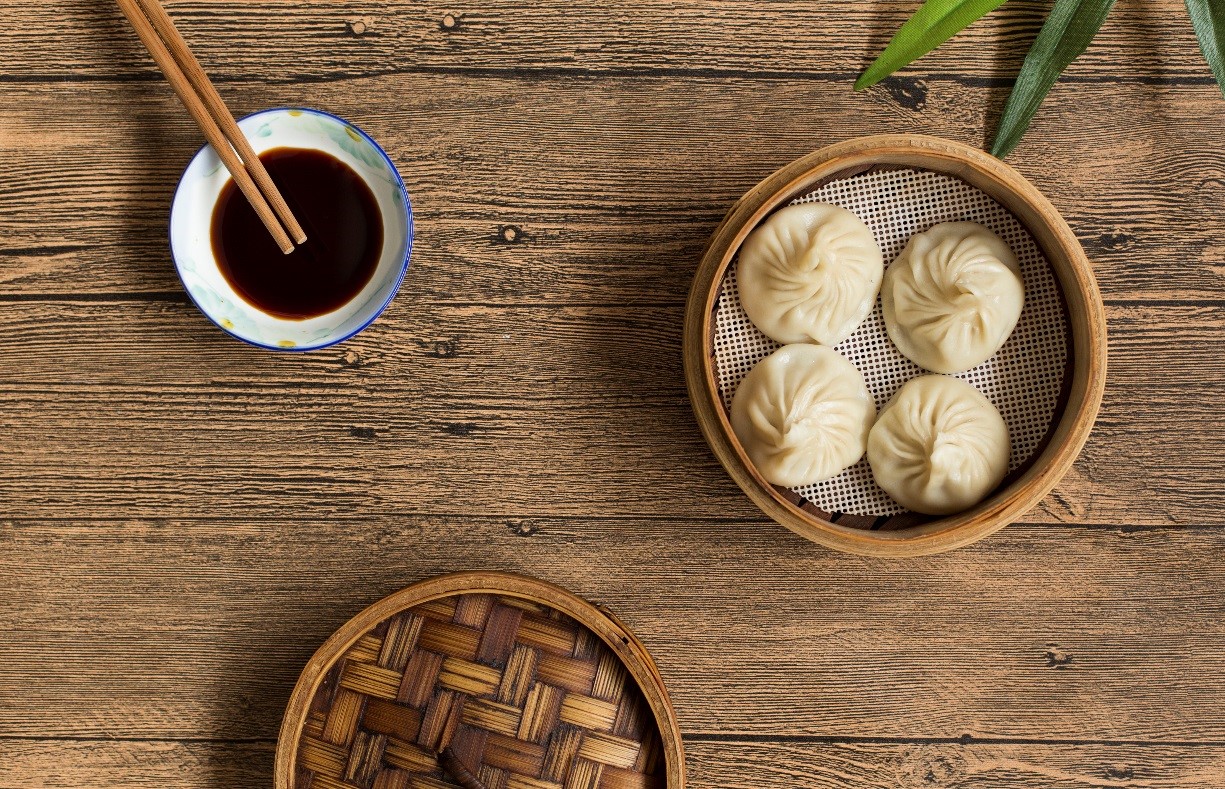 Steamed pork buns in Shanghai
10. Shopping
Shopping was once cheap in China. It still is, but you have to know where to go! Large shopping centres with international brands often sell products more expensive than what's available in your country. You can usually find, in China, great buys of silk products, pearls, jade, and handicrafts, but do your homework or shop with a guide you trust, to make sure you are not getting fake products
Products at famous tourist attractions can be of excellent quality but costly.
To shop for quality products at low prices, you must be there at the right time, when there are big sales, or go where the locals go which are often at small alleys, small shops stocking specialty products or products from exporting companies.
Online shopping is becoming extremely popular among the younger generation; you can pick up excellent deals on websites that target only Chinese shopping, written in Chinese, with Chinese speaking store owners.
11. Pollution in China
Air pollution has become quite serious in China, especially in Beijing and other northern cities. One of the primary reasons is the burning of coal for heating during winter. China's air quality varies quite drastically depending on where you are in the country. Southern China generally suffers less from the problem because they don't use a central heating system with a coal-burning mechanism. Some rural parts of China frequently experience excellent air quality. While pollution may provoke some short-term symptoms such as headaches or nasal irritation, your lifespan will not be shortened for a short stay.
Nevertheless, two things can help you cope with air pollution when you're traveling to Beijing or some regions in China, an air quality monitoring app or website which you can download, such as AirVisual or China Air Quality Index or the US Embassy air quality website, or using a face mask. Many Chinese people wear pollution masks. You can find information online to help you decide which kind of mask fits your requirements. You don't need to wear your mask 24/7, but it will give you peace of mind if the air pollution readings are high or if you are spending a long time outside walking or doing other forms of exercise. Keep in mind that simple cotton or surgical masks don't really filter the air, they can not protect you from harmful PM 2.5 particles.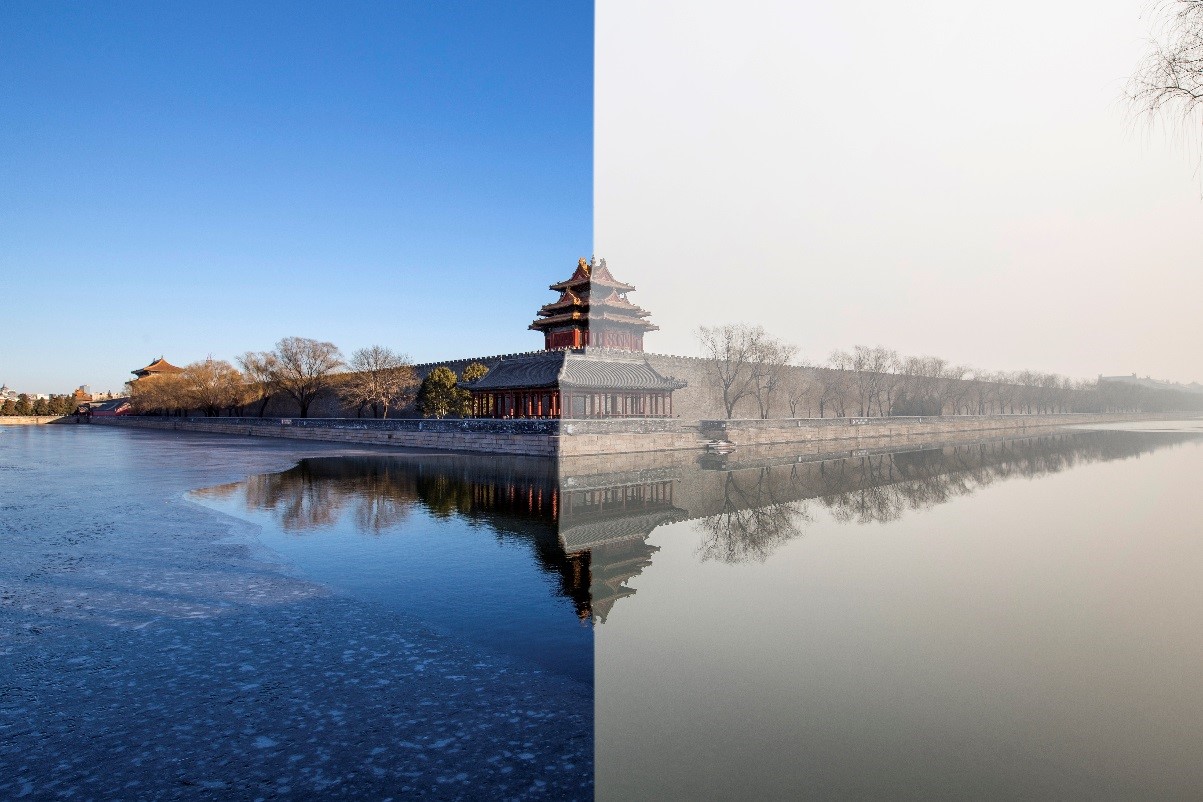 Pollution in Bejing
Travel to Tibet
Independent Travel is not permitted in Tibet and tourism is highly restricted. Foreign travellers need to prearrange a tour in order to obtain a Tibet Tourism Bureau (TTB) permit; only Chinese, Taiwanese and Hongkong travellers are free to enter without a visa. So, you need the help of a Travel Agency of your country, or a Tibetan one (from Lhasa), or a Chinese one (from Beijing or Chengdu for example) or from a Nepali/Tibetan one (from Kathmandu).
You can visit Tibet all year round, but the best time to visit is in spring or summer (from April to October) when Tibet's weather is not too harsh and most areas of Tibet are accessible, while many Tibetan festivals take place including the month-long Saga Dawa Festival celebrating the birth of Buddha, enlightenment, and Nirvana, the week-long Shoton festival with Tibetan opera performance and Buddha Thangka unfolding ceremony, and the Nagqu horse racing festival. Winter is Tibet's low tourism season, as temperatures can get quite extreme.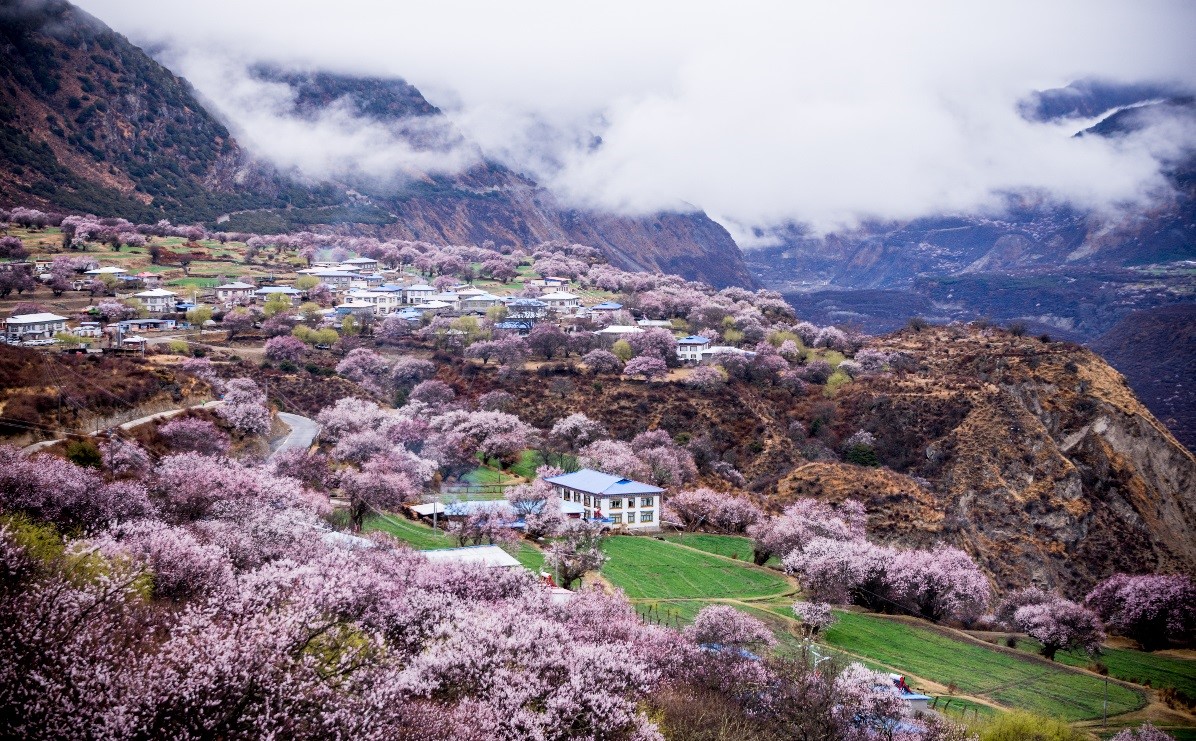 Nyingchi County in Tibet
Tibet's capital city Lhasa is at 3,550m above sea level. The Everest Base Camp looms at 5,088m. Many people suffer from AMS (Acute Mountain Sickness) if you don't take the time to acclimatize to the conditions, symptoms include light-headedness, nausea, shortness of breath and headaches. Its recommended getting some Diamox (Acetazolamide) before you travel and start the medication at least one day before landing in Lhasa. Rest well and acclimatize before you start exploring.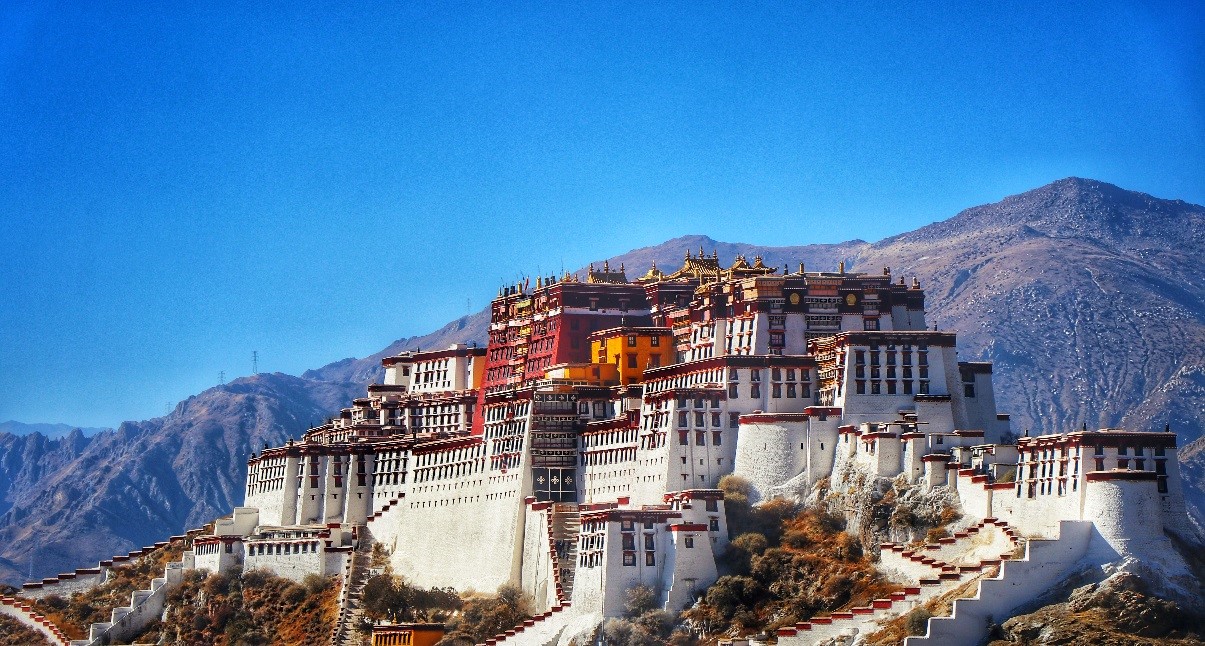 Potala Palace in Lhasa
Every year the Chinese Government amends regulations re. traveling to Tibet. We recommend you choose a reliable Tibet local tour company at least 20 days in advance; You must get your Tibet Entry Permit from Tibet Tourism Bureau before your travel date.
13. Guided Tours or Self-Organises Travel?
For first-timers, we would recommend guided tours unless you have: friends who are locals accompanying you, you are visiting only one or two destinations, staying at international hotels who can organise your day tours, or have English-speaking guides.
Guided tours can make everything more comfortable for you, although costs can be higher, schedules can be inflexible, the food provided may not be of the best quality, and shopping may be included in the itinerary whether you are keen on it or not.
Do your research comparing the value, inclusions, itinerary and quality of a tour operator before you book.
14. Useful Tips
Only Chinese driver's license-holders can drive or hire cars; you may be able to ride motorbikes.
If you have respiratory problems, see your doctor before you visit China, especially those cities with a high level of air pollution during the time of your travel.
It takes approximately 10 hours to fly from the east coast of Australia to China
Australian passport holders need a visa to visit China, although some airlines are providing visa-free passes at certain airports if transiting for less than 72 hours. APEC cardholders do not need a visa to enter China.
Travel to Tibet is regulated – you'll need to book a tour through a travel agency in China.
Get help from hotel reception to write your destination or hotel address in Chinese before you get in a taxi, as most drivers do not speak English. Make sure you can call someone who can speak English when you have a problem communicating.
Keep in your handbag some toilet paper, as it may not be provided in some public toilets
15. Emergency Numbers in China
Police: 110 (SMS: 12110)
Ambulance: 120
Fire: 119
Traffic accidents: 122
SOS in water: 12395
If you are calling from your Australian mobile, insert China's country code +86.