Destination:
Puerto Madryn
Puerto Madryn is an Argentine city on the coast of northern Patagonia. The city is a popular summer destination because of its beautiful sand beaches and restaurant-lined promenade face Golfo Nuevo bay, where southern right whales breed.  Discover the natural world at Ecocentro, the Clifftop museum with exhibits on Patagonian nature, an interactive science centre full of touch pools, and sweeping views of the sea below.  Across the bay, rocky Valdés Peninsula is home to penguins and elephant seals, which are preyed on by orcas.  The city has been growing rapidly in the last few years mainly due to the expanding tourism industry, fishing and Auar-the aluminium refinery.   Puerto Madryn is the gateway to nearby Península Valdés.
Tucked into a protected bay in northern Patagonia, Port Madryn was founded by some unlikely settlers. The Welsh immigrants arrived to build the Central Chubut Railway in 1865.  You will find a little taste of Wales way across the pond in the town of Gaiman and charming Welsh style homes and quaint teahouses.  There are also plenty of whales of the aquatic variety, too.  For outdoor adventurers and wildlife lovers, Port Madryn offers an exciting and immersive escape.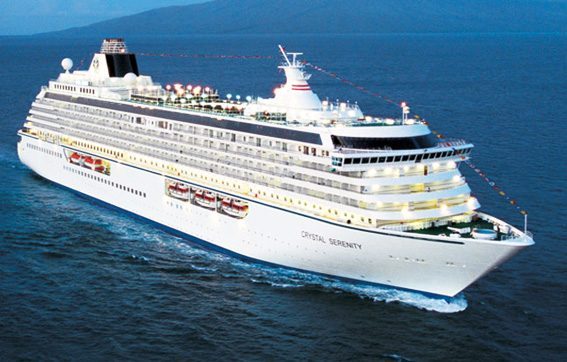 Explore the wild south with this once-in-a-lifetime voyage with Crystal Cruises. Set sail from Argentina on the luxurious Crystal Serenity…
One of the world's most scenic and challenging waterways, the Strait of Magellan was long the only nautical passage between the Atlantic and Pacific Oceans.