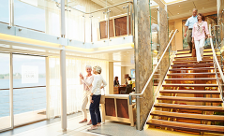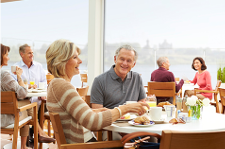 Viking – Europe River Cruises
To visitors, Europe is a colorful world of picturesque landscapes, legendary rivers, lush vineyards and hilltop castles. As you travel through Europe with Viking River Cruises, its rich history is arrayed before your eyes—Roman ruins, magnificent monasteries, hallowed universities, rural villages and sophisticated cities, and a vibrant collage of food, music, dance, costumes and languages recalling thousands of years of human history. Traveling with Viking River Cruises gives you the opportunity to experience and learn about all these aspects of your cruise destinations. Throughout history, each great European river has played a crucial role, carrying goods and passengers from city to city and country to country. Today's river cruises continue this proud tradition. The Rhine River, the Seine River, the Danube River, the Elbe River—their very names evoke a timeless beauty and grace. Viking River Cruises excels at giving travelers an authentic European experience on land and by river. Take one of our unforgettable river cruises along a legendary European river; these waterways cover the entire Continent, from the North Sea through the heart of Europe to the Black Sea. Enjoy natural wonders on our river cruises, like Austria's Wachau Valley and Germany's Rhine Valley—both UNESCO World Heritage Sites—and engineering marvels like the Main-Danube Canal. Hilltop castles, lush vineyards and gorgeous countryside are right outside your ship on our European river cruises. Experience Europe's legendary history, contemporary life and bright future for yourself.
Viking River Cruises ships cruising the waterways of Europe are listed below. Click on the ship name for details about each specific ship.
Select A Stateroom Type

Explorer Suite (ES)

Veranda Suite (AA)

Veranda Stateroom (A)

Veranda Stateroom (B)

French Balcony (C)

French Balcony (D)

Standard (E)

Standard (F)