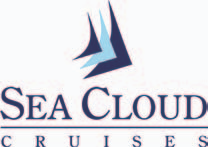 SEA CLOUD CRUISES – Your Cruise Specialists
SEA CLOUD CRUISES has been a premiere address in the world of luxury cruising since 1979. Their specialists' headquarters are located in the heart of Hamburg, a fashionable and affluent city famous for its sailing ships and merchant fleets for over eight hundred years. The hardworking SEA CLOUD CRUISES team of nautical and travel experts is dedicated to making every cruise under the SEA CLOUD CRUISES flag a perfect voyage for their guests.
Their land based "Crew"
At SEA CLOUD CRUISES nothing is left to chance: Theirr Hamburg headquarters and theirr U.S. office ensures that every trip is perfectly organized down to the last detail. With decades of cruise and travel experience, their executives and specialists are capable and happy to handle all of your cruise needs.
Founded: 1979
No. of Vessels: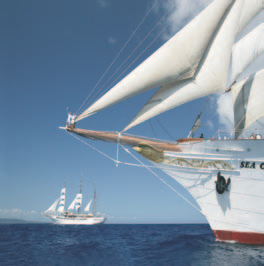 2 Windjammer sailing yachts, 1 River Yacht
Demographic: 50+
Accommodation
All outside staterooms with individually adjustable a/c
Dining & Beverages
All meals à la carte in restaurant or on deck buffets BBQ's
A selection of fine wine and beer included with lunch and dinner
Soft drinks throughout cruise
Tea and coffee
Entertainment
On-board pianist, lecturers, artists, library, water sports
Ship Facilities
Lounge with bar and Steinway piano
Library with laptop, on-board boutique
Massages and beautician
Luxurious sun deck with teak chairs
Sauna, fitness area and swim platform (Sea Cloud)
Cruise Price Inclusions
All meals
Selected wines and beer with lunch and dinner, all soft drinks & juices, coffee & tea
Bottled water on excursions
Fresh fruit basket in cabin replenished daily
Port charges