Christmas half price sailing!
US$200 on board credit!
Petite Suite with Panoramic Balcony Window

US$5,460

from

US$2,905 (~

AUD$4,372 *

)
Offer Expired
Waiting for Cruiseline update
Contact us for current specials
---
Due to the travel ban, all pricing info on this site is NOT updated. Use them as reference only.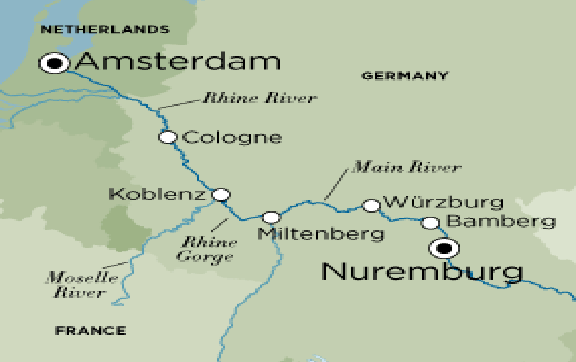 Highlights
US$200 on board credit per stateroom.
Important Terms
* This product is priced in USD (USD), AUD rates can fluctuate depending on exchange rates, final rates in AUD will be confirmed by your consultant at time of booking.
Valid Until: 31Dec17
Prices shown are fully inclusive of taxes unless otherwise stated.
Advertised price includes any bonus nights, special offers or discounts listed in the inclusions.
Surcharges may apply due to demand, Christmas & New Year's Eve, school or public holidays, trade shows, special events & other unforeseen circumstances.
Prices may be based on Dynamic Rates and as such, may fluctuate at anytime without notice, due to matters outside our control, such as adverse currency fluctuations, fuel surcharges, taxes and airfare increases, or at the property's discretion.
Departures & Rates
EXCLUSIVE ON-BOARD CREDIT
Book any Crystal Cruises sailing by 31Dec17 to receive an exclusive US$200 on board credit per stateroom!
Offer applies to new bookings only – on any Crystal Cruises sailing!
*Rates are based on per person for two adults sharing. For solo travellers or single person occupancy rates, or other cabin types not listed, please contact our Travel Specialists for a quote.
Cabins
Itinerary
Date
Port
Arrival
Departure

 

Dec 19, Tuesday

Amsterdam, Netherlands (overnight) »
 
Embark pm

 

Everyone has an image of Amsterdam. For some, it's small boats gliding on the canals and locals two-wheeling on bikes to and from work and, as frequently, to meet friends for drinks. For others, it's gabled buildings leaning, seemingly precariously, over cobbled streets and cozy taverns illuminated by candles. Still others imagine tulips in bloom and the colors, both muted and vibrant, of the paintings Vermeer, Van Gogh and Rembrandt. All images are true and even more beguiling when experienced in person. Sit a spell in a convivial cafe, explore world-class museums and feel the significance of a unique history—one of a city reclaimed from the sea, rising in prestige and influence as merchants built trade and wealth, and forever known for its attics and attitudes that offered refuge from war. Narrow streets and great manses tell the story not only in images but with the aroma of appeltaart, a taste of the avant garde in newly constructed buildings and a feeling of warmth from the amiable locals.

 

Dec 20, Wednesday

Amsterdam, Netherlands »
 
3 pm

 

Two of Amsterdam's most renowned museums are the masterstrokes of your Crystal itinerary: the Rijksmuseum, displaying 8,000 objects of art and history, including Rembrandt's The Night Watch and Vermeer's The Milkmaid, and the Anne Frank House, the 17th-century canal house where Anne, her family and four others remained hidden and silent for more than two years. Today, Anne Frank's original diary and other exhibits speak volumes about war and persecution.

 

Dec 21, Thursday

Cologne, Germany »
2 pm
11 pm

 

A scan of Cologne's skyline offers a short-hand of a long essay of architecture, varying from the space-needle-type Rhine Tower to the avant-garde buildings along the river to the spectacular spires of the cathedral. One look at the magnificent church and you can't help but draw a breath of amazement—the structure is enormous and intricately glorious, a UNESCO World Heritage Site and Germany's most visited landmark. Peel your eyes away from the famed Kölner Dom, as it is locally called, to discover other architectural notables, including remains of the Roman wall, a modern museum complex, the contemporary philharmonic hall, cozy beerhalls and the span of the Hohenzollern Bridge, reconstructed after the war.

Take flight to witness views of Cologne from the air, offering breathtaking perspectives on its architectural monuments, including the cathedral, and the river that winds through Germany's oldest and fourth-largest city. Get a closer appreciation of Cologne Cathedral with a visit that brings to fore its staggering size: The church is Germany's largest cathedral, the largest Gothic church in Northern Europe and has the largest façade of any church in the world.

 

Dec 22, Friday

Koblenz, Germany »
8 am
1 pm

 

Located where the Rhine and Moselle rivers and three low mountain ranges meet, Koblenz has a leg up in the scenery department. Add to that the city's 2,000-year-old history, hilltop fortress and squares lined by classic Germanic architecture and you have a place ready made for photographs. You might start by aiming your lens at the Deutsches Eck, or German Corner, where the rivers merge around a corner of land marked by a monument to Emperor William I. Ambling along the river promenade and exploring the town's narrow lanes, you might encounter medieval churches, flower-filled parks, sidewalk cafes and perhaps a weinstube, or wine tavern, an ideal venue for sipping dry Riesling and drinking in the atmosphere.

 

Dec 22, Friday

Cruising the Rhine River »

 

 

Dec 23, Saturday

Cruising the Rhine & Main Rivers »

 

 

Dec 23, Saturday

Miltenburg, Germany »
1 pm
2 pm

 

Most medieval towns are well preserved not because they've enjoyed centuries of uninterrupted peace and prosperity, but because they've been reconstructed after a fire or similar devastation—here in Germany, devastation most likely a result of World War II bombing raids. Miltenberg has escaped the damage of both roaring flame and raging war, remaining authentically historic in its full, fairytale bloom. This rose of the Romantic Road is also blessed to be off the beaten track, a curious position given the town's charming and truly ancient timber-framed buildings, fortified walls, forested glades, cobbled streets and hilltop castle built by the archbishops of Mainz.

 

Dec 23, Saturday

Cruising the Main River »

 

 

Dec 23, Saturday

Wertheim, Germany »
7 pm
8 pm

 

Known for its castle ruins, storybook Old Town and glassmaking, Wertheim has a well-deserved reputation as one of Germany's most charming cities. Wertheim is also famous for overflowing—with good cheer at Christmastime and water at times of heavy rains. Located at the meeting of the Tauber and Main rivers, Wertheim often finds itself under water, with residents nonchalantly wading, sometimes waist deep, through streets that become small streams, stopping to chat as if on a sunny day. The 13th-century Pointed Tower, known locally as Spitzer Turm, is Wertheim's version of the Leaning Tower of Pisa: The structure's foundations have been weakened by water over the centuries, causing the old tower to tilt. Keep a lookout for buildings throughout town marked with carved or hand-penned charts, showing just how high the water has gotten. No doubt your delight in wandering the narrow streets and seeing the market square, an adorable medieval center with half-timbered buildings and flower-adorned fountains, will rise high on your best-of list.

 

Dec 23, Saturday

Cruising the Main River »

 

 

Dec 24, Sunday

Würzburg, Germany »
9 am
1 pm

 

In a mere 20 minutes, nearly 80 percent of Wurzburg was destroyed by a World War II bombing raid, rendering to rubble much of this old and lovely city, for centuries a showcase for the wealth and influence of the resident prince-bishops. While thought was given to leaving the ruins where they lay as a tribute to the once-flourishing city and painful reminder of war, a fortuitous second thought prompted rebuilding. Now restored, Wurzburg tells the interesting tale of its founding in the 10th century, subsequent rise in prominence, enduring connection to the Main River and long-held traditions in winemaking. Impressive architectural wonders include the Residenz, one of the most splendid palaces in Europe, and the town church, one of the oldest in Germany. But many will tell you that the true highlight is time spent rubbing elbows with the locals, who are likely to be part of the large student population making worthwhile study of keeping Wurzburg lively and looking to a bright future.
Investigate some of the 300 rooms spread over three wings of the UNESCO-listed Residenz, an 18th-century, Versailles-like palace built for Wurzburg's prince-bishops. Marvel at another Wurzburg treasure, the Julius Spital (meaning Julius Hospital, and often combined for Juliusspital), a vast hospital built by its namesake prince-bishop Julius Echter. Within the palatial baroque property is a medieval wine cellar, which depending on your day's timing you will visit.

 

Dec 24, Sunday

Cruising the Main River »

 

 

Dec 25, Monday

Bamberg, Germany »
10 am
6 pm

 

Unfolding over seven hills, each crowned by a church, Bamberg is often called "Franconian Rome." Locals often reverse the phrase, playfully claiming that Rome is the "Italian Bamberg." However you look at it, Bamberg's medieval beauty is unrivalled, with the entire Old Town listed as a UNESCO World Heritage Site. Wandering the impossibly cute cobbled lanes, aim your camera at half-timbered buildings topped by steep roofs and bordered by the waters of the river, in places whooshing around buildings' very foundations. Arched bridges and summer-blooming flowers add to the storybook charm, while the town's famed Rauchbier, a smoked beer first brewed in 1536, lends a celebratory air. If you prefer sampling Bavarian suds to snapping pictures, you're in for a treat: Bamberg has more breweries than Munich.

One of Germany's best-preserved medieval towns didn't start out that way: Rothenburg was almost destroyed during World War II and was spared through negotiations between the Allies and the local military commander. During your visit this fairytale town, appreciate all that was preserved and rebuilt, including cobbled streets, tilting, halt-timbered buildings, arched-entranced clock towers and the indomitable town spirit.

 

Dec 25, Monday

Cruising the Rhine-Main-Danube Canal »

 

 

Dec 26, Tuesday

Nuremberg, Germany »
8 am
 
Ship Info
Crystal Mahler
Inspired by the dreams of Charlemagne, Crystal Mahler embarks on the grandest of voyages along Europe's mightiest rivers – the Rhine, Main and Danube. The Crystal Mahler is set to launch onto the great rivers of Europe mid 2017.
Cruise Line
Crystal River Cruises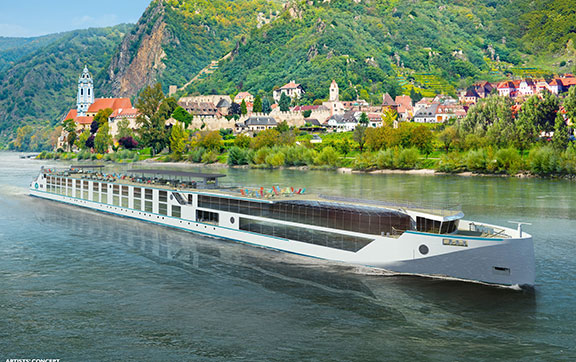 Discover the Great Rivers of Europe
From the World's Most Awarded Luxury Cruise Line comes an unrivalled new way to explore the legendary capitals and enchanting landscapes of Europe's majestic waterways. Introducing the all-suite river yachts of Crystal River Cruises. With more overnight stays featuring exclusive experiences ashore, culture seekers and adventurists will appreciate the privileged access and rare opportunity to explore on uniquely personal terms.
About Crystal River Cruises
ALL THE HALLMARKS OF THE LEGENDARY CRYSTAL EXPERIENCE
Service. Space. Quality. Choices – Completely reimagining the European river experience with the most spacious, state-of-the-art fleet of five all-suite river yachts boasting exceptional design and unparalleled all-inclusive amenities, including butler service for every suite.
Each Crystal ship has its own atmosphere and own unique character. With each voyage you sail, you are sure to discover something new on board, but will always come 'home' to a welcomed familiarity-your Crystal Family.
Accommodations
EXCLUSIVE PERSPECTIVES
Nowhere else does the grandeur and serenity of the world come into view more clearly than it does from the sublime comfort and quiet privacy of your well-appointed verandah stateroom or suite.
Ambiance
THE HEART OF REVELRY
Welcoming ambiance of contemporary style and warmth, Crystal Cove is host to soft piano music and lively conversation. An ideal setting whether meeting for pre-dinner cocktails or following a day ashore.
Dining
TRAVEL TO TASTE THE WORLD
Renowned for the award-winning cuisine, the elegant Crystal Dining Room aboard Crystal Serenity and Crystal Symphony set the stage for exceptional culinary experiences throughout the day. Evenings are enhanced with a progressive new Modern menu served alongside a Classic menu of traditional favorites.
Bars & Lounges
CREATIVE BEGINNINGS
Fresh mango, muddled raspberries or a zest of ginger. Savor a custom-blended cocktail at the Crystal Cove bar, where something as seemingly simple as an aperitif becomes a stellar event unto itself.