Save up to $3,880 per couple!
Offer Expired
Waiting for Cruiseline update
Contact us for current specials
---
Due to the travel ban, all pricing info on this site is NOT updated. Use them as reference only.
33465
Ocean
21 Feb 19
Naples
Florence/Pisa
Europe
05 Jun 19
17Jun19
12 nights
Celebrity Cruises
Multiple Cruiseships 5 stars
Fly-Stay-Cruise

Naples, Palma De Mallorca, Barcelona, Monte Carlo, Santa Margherita, Florence/Pisa
Highlights
12 Night Package includes:
• Economy Class return airfare from Australia to Rome
• 2 night pre-cruise stay at Empire Palace Hotel Rome, including breakfast
• Half day Skip the Line Vatican Museums, Sistine Chapel & St Peter's Basilica tour
• 10 night voyage aboard Celebrity Edge, sailing Rome return
• Private transfers in Rome (between airport, hotel & port)
• Port charges, government fees, air taxes & prepaid gratuities
Important Terms
Prices shown are fully inclusive of taxes unless otherwise stated.
Advertised price includes any bonus nights, special offers or discounts listed in the inclusions.
Surcharges may apply due to demand, Christmas & New Year's Eve, school or public holidays, trade shows, special events & other unforeseen circumstances.
Prices may be based on Dynamic Rates and as such, may fluctuate at anytime without notice, due to matters outside our control, such as adverse currency fluctuations, fuel surcharges, taxes and airfare increases, or at the property's discretion.
Departures & Rates
* All prices quoted are PER PERSON in Australian Dollars and include taxes, fees and port expenses (if applicable).
* All prices quoted are for the cruise departing on 05 Jun 19. Prices for alternative departure dates may vary.
Gratuities not included. Please pay on board.
*Rates are based on per person for two adults sharing. For solo travellers or single person occupancy rates, or other cabin types not listed, please contact our Travel Specialists for a quote.
Cabins
Our Penthouse Suites combine all the innovative amenities of our staterooms with the exceptional perks of being a Suite Class guest, including exclusive access to The Retreat. They also feature a master bedroom, bathroom, and dressing room, living/dining area, guest bedroom and bathroom, terrace, and private hot tub, plus an attentive butler on hand to ensure you never have to lift a finger during your vacation.
The luxury 950-square-foot, split-level Edge Villa residences are another new suite category on Celebrity Edge, and the first of their kind in the fleet. With two stories of windows that look out over the terrace (featuring a three-feet-deep plunge pool and inviting lounge furniture) to the incredible ocean views beyond, it's an open and airy environment that truly invites the outside in, and vice versa.
Staterooms that go right to the water's edge with the touch of a button. Infinite Verandas℠ that take your whole room right to the water's edge at the touch of a button, giving you open air access to the sea whenever you wish. Exclusive Cashmere Collection℠ bedding and mattresses handcrafted in Italy. With Celebrity Edge, the focus is always on modern luxury—even when you sleep.
As an Iconic Suite guest, you'll feel like you're on top of the world—literally. Positioned high on top of the ship, above the bridge, our new Iconic Suites offer panoramic views from front to back. They're also the most luxurious and largest in the fleet: Each suite is an opulent 1,892 square feet, not including the outdoor space with private hot tub and stylish furnishings, which adds more than 689 square feet to the grand total.
Itinerary
Day 1 – 2: British Airways
Sun 2 Jun 2019
Day 2: Private Transfer from Rome Fiumicino Airport to Rome Hotel
Mon 3 Jun 2019
Day 2 – 4: Empire Palace Hotel Rome
Mon 3 Jun 2019
Day 3: Skip the Line Tour
Tue 4 Jun 2019
Day 4: Private Transfer Hotel to Civitavecchia Port
Wed 5 Jun 2019
Day 4: Rome (Civitavecchia) – Italy
Wed 5 Jun 2019 Depart 5:00 PM
Day 5: Naples – Italy
Thu 6 Jun 2019 7:00 AM to 9:00 PM
Day 6: At Sea
Fri 7 Jun 2019
Day 7: Palma De Mallorca – Spain
Sat 8 Jun 2019 8:00 AM to 6:00 PM
Day 8: Barcelona – Spain
Sun 9 Jun 2019 Arrive 9:00 AM
Day 9: Barcelona – Spain
Mon 10 Jun 2019 Depart 8:00 PM
Day 10: At Sea
Tue 11 Jun 2019
Day 11: Monte Carlo – Monaco
Wed 12 Jun 2019 7:00 AM to 8:00 PM
Day 12: Santa Margherita – Italy
Thu 13 Jun 2019 8:00 AM to 5:00 PM
Day 13: Florence/Pisa(Laspezia)Italy
Fri 14 Jun 2019 7:00 AM to 7:00 PM
Day 14: Rome (Civitavecchia) – Italy
Sat 15 Jun 2019 Arrive 5:00 AM
Day 14: Private transfer from port to airport
Sat 15 Jun 2019
Ship Info
Celebrity Edge
Celebrity Cruises, the company that brought you modern luxury cruising, has done it again. Introducing a revolutionary new ship that's poised to change the way you experience the world—and a new class of ships designed to shatter all expectations.
When it came time to choose a name for this visionary vessel, we looked to the very thing that makes this ship so unique: the fact that during two years of exploration and excitement, every single design element has been taken to the leading edge of possibility. The name was right there in front of us.
Celebrity Edge. The first in our new Edge Class of ships designed to leave the future behind. 
Cruise Line
Celebrity

| | |
| --- | --- |
| Maybe it's the fact that you're greeted by name. Perhaps it's because you merely mentioned a favorite dessert and it appears after dinner without asking. As you cool off with chilled towels upon return from a shore excursion, you just know something is different aboard Celebrity.With one staff member for nearly every two guests, Celebrity's personal service anticipates your every need. Unobtrusively. Intuitively. So you'll feel restored and relaxed-effortlessly. In your stateroom, outside by the pool, in the AquaSpa®, anywhere at all, at anytime, their onboard family goes the extra mile to ensure every aspect of your cruise turns out just the way you want it. | |
Taste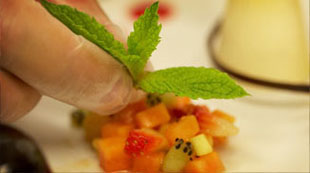 Taste the promise of a delicious vacation.
If you have a passion for food, wine, and spirits-we have a menu of activities you're sure to love. Experience just how robust life at sea can be. Some of their sumptuous CelebrityLife culinary activities that await you include:
Champagne High Tea
The art of hospitality is elevated to new levels at afternoon high tea, as a string quartet plays softly in the background. This soothing ritual, in one of their specialty restaurants, features white glove service and fine bone china. Offerings include Tea Forté® loose teas, espresso, lattes and cappuccino accompanied by tea afternoon Savories, pastries, fresh berries and freshly baked Scones served with imported Devon Cream.
Star Chefs Cooking Competition
Watch two of their chefs, with the assistance of two guests, showcase their culinary skills as they contend for the coveted best chef honors-at least for the day.
Mixology 101
Learn how to master the perfect Mojito and other fabulously delicious concoctions.
Molecular Mixology from the Liquid Chef
Experience the new trend of "chef-inspired" bartending.
Wine Appreciation 101
Join their Cellarmaster to learn, taste, and compare several wine varietals and styles.
Riedel® Comparative Wine Crystal Workshop
Discover the difference the shape and quality a Riedel glass makes to the enjoyment of fine wine.
The Art of Food and Wine Pairing
Learn the answers to your food and wine pairing questions in this educational workshop hosted by their Cellar Master.
Learn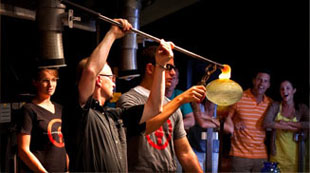 Learn something now – and rediscover yourself.
If you're passionate about energizing your gray matter, while having fun, discover an assortment of activities designed to spark your intellectual curiosity. Some of their cleverly entertaining CelebrityLife enrichment activities that await you include:
Celebrity iLearn
Turn your vacation photos into an artistic masterpiece in their iPhoto® class-just one of 18 classes featuring MacBook Pro®, iPods®, iPads® and iLife® software.
Beyond the Podium Speaker Series featuring Smithsonian Journeys
Expand your scholarly horizons with exciting presentations from expert speakers. Available on every 2011 Mediterranean, Holy Land, Transatlantic, Antarctic, Bermuda and Panama Canal sailing.
Let's Dance series
Discover your hidden flair for the Salsa, Jive and other ballroom dances-and Hip Hop, too.
Rosetta Stone Language Lessons
Perfect your naturally rolling "rrrrr"s while learning Spanish with the Rosetta Stone program. Or choose from a list of other languages you'd love to learn.
Hot Glass Show featuring the Corning Museum of Glass
One of the coolest things at sea-the Hot Glass ShowSM. Witness the incredible art of glassblowing with an intimate demonstration.
Oceans Ahead Behind the Scenes and Environmental Programming
Brought to you by their ships' officers, you'll learn amazing facts on topics ranging from energy generation and ship navigation to onboard recycling.
Art Auctions
Conducted with great fanfare, their auctions offer original works from many well-known and up-and-coming artists. Sip champagne as you discover the next great realist or surrealist.
Hands-On Art Classes & Lectures
Get creative. The Art Studio, their new venue on The Lawn Club will be home base to two artists-in-residence who offer hands-on classes in many creative arts. Master Artists from The ArtCenter South Florida will host art classes, lectures and demonstrations on topics ranging from jewelry making to sketching to painting.
Revive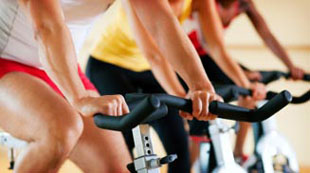 Revive your well being with serenity or vigor. Or both.
If you have a passion for all things "wellness," they've designed a collection of activities to rejuvenate you-inside and out. Some of the renewing Celebrity Life wellness activities that await you include:
Eat This, Not That! Drink This, Not That! Cook This, Not That!
These fun onboard activities are based on the best-selling book series from Rodale, Inc., publishers of Prevention, Men's Health, Women's Health and more. Their "Eat This, Not That!" has inspired them to create some new and engaging activities. Interactive trivia games plus cooking and mixology demonstrations are all designed to entertain as well as help you take control of your health and wellness through simple choices.
Tour de Cycle®
Get a great workout, while supporting the Lance Armstrong LIVESTRONG® Foundation in the fight against cancer. (Celebrity Solstice® Class ships only)
Introduction to Acupuncture Seminar
See how acupuncture can improve health and longevity by treating many ailments safely, effectively and painlessly.
Yoga Classes
Stretch your limits with an enlightening yoga session. Appropriate for all levels, focus on posture, movement and breathing techniques to relieve stress and strengthen muscles.
Restore Your Youthful Skin Seminar
Learn about anti-aging solutions for both women and men during this introduction to MediSpa cosmetic treatments.
Chilates Fitness Classes
Combining a Pilates and meditation session into one, this class will strengthen core muscles and improve breathing and relaxation technique.
How to Boost Your Metabolism Seminar
Find out how to lose more fat, increase your metabolism, reduce water retention and boost your energy.
Play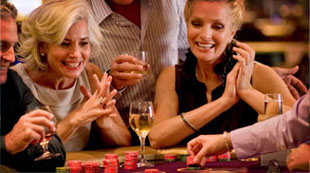 Play up your vacation for all it's worth.
If you're passionate about having fun, they have an engaging arsenal of activities designed to tickle your funny bone and keep you on your toes to challenge your competitive spirit. Some of their ready-for-action CelebrityLife trivia and games that await you include:
Karaoke
Become the star you've always wanted to be. Choose from more than 1,700 songs and sing the night away with your fellow cruise stars.
Casino Tournaments & Lessons
Make a date with Lady Luck. Try your hand at Blackjack, poker and other casino games.
Trivia Contests
Have a blast challenging your knowledge of a wide variety of topics using their new electronic interactive trivia system. Activities range from Daily Trivia to full-on Game Shows & Trivia Tournaments.
Lawn Games at the Lawn Club
Join a friendly pick-up game of Croquet or Bocce. Blongo or Baggo.
Interactive Video Games
Try your hand at bowling, tennis, boxing, darts and more.SportsBrush up on your basketball, ping-pong and golf putting skills. Then join in for fun-filled tournaments.
Pool Games & Events
Have fun in the water with pool volleyball, pool golf chipping and plenty more aquatic activities.
Founded: 1989
No. of Vessels
11 exquisite ships
Sailing to over 200 ports worldwide
Demographic
Couples, singles and families that appreciate the finer things in life
Accommodation
Unique Concierge Class of premium balcony staterooms with exclusive privileges and indulgent amenities
New AquaClass balcony staterooms* with access to special amenities and luxurious spa extras
*Available on selected ships
Dining & Beverages
World-class dining in the main dining room
Casual dining
Speciality dining*
Celebrity Select Dining – offering flexible dining times*
Room service available 24 hours a day
*Some conditions apply. Please see the website or download the brochure for full details
Entertainment
Ultra-stylish bars, lounges, clubs, casino, art galleries, musical spectaculars, aerial fantasias, magicians, poolside DJ, duty-free shopping & more
Onboard activities including cooking classes, wine tasting and wellness programs
Cruise Price Inclusions
Dining & entertainment
Onboard gratuities (tips)
Fees and taxes