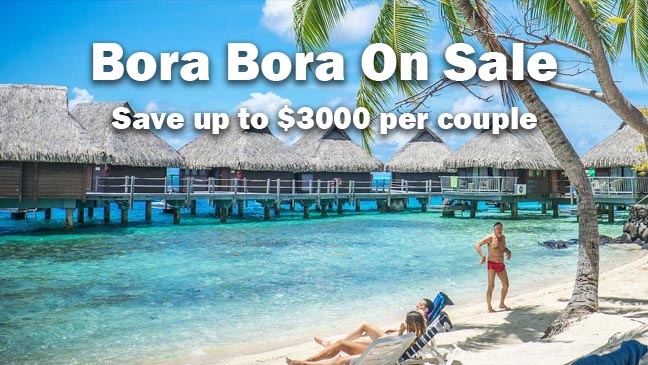 Bora Bora is one of the most romantic locations in the world and Bora Bora holidays are common among A-List celebrities the world over. Magnificent five star resorts abound from the most famous hoteliers in the world – Le Meridien, Intercontinental, Four Seasons, and more, all choose to set up their presence in the captivating waters of Bora Bora.
Take advantage and Save up to $3000 per couple
Sensational all inclusive Bora Bora packages 
For a Limited Time Only.  Book Your Bora Bora Resort Package Today.
Call 1300 308081 or Enquire Now
 [left_display notitle='1′ ids='3269,3041,5593,3102,5600′]
Oops! We could not locate your form.