Category DD - Inside Stateroom

$4,346
Offer Expired
Waiting for Cruiseline update
Contact us for current specials

Due to the travel ban, all pricing info on this site is NOT updated. Use them as reference only.
Important Terms
* Rates quoted are in Australian dollars.
Prices shown are fully inclusive of taxes unless otherwise stated.
Advertised price includes any bonus nights, special offers or discounts listed in the inclusions.
Surcharges may apply due to demand, Christmas & New Year's Eve, school or public holidays, trade shows, special events & other unforeseen circumstances.
Prices may be based on Dynamic Rates and as such, may fluctuate at anytime without notice, due to matters outside our control, such as adverse currency fluctuations, fuel surcharges, taxes and airfare increases, or at the property's discretion.
Departures & Rates
Air Travel (Included)
| | |
| --- | --- |
| Airline | Singapore Airlines |
| From | |
| to | Hong Kong |
Note: Flights to other Australia cities available, please check fares with consultants.
Book any cabin category on cruises with duration of:
31 days or more and receive: Fully Inclusive Dining Package and Fully Inclusive Beverage Package
14-30 days: Choose one of both packages
Book a balcony cabin or above with duration of:
13 days or less and receive: A Food and Beverage credit per cabin with amounts as specified.
*Rates are based on per person for two adults sharing. For solo travellers or single person occupancy rates, or other cabin types not listed, please contact our Travel Specialists for a quote.
Itinerary
DAY

DATE

DAY

PORT

ARRIVE

DEPART

1
13/11/2015
Friday
Hong Kong, Ocean Terminal
815
Stay Overnight
Onboard Ship
2
14/11/2015
Saturday
Hong Kong, Ocean Terminal
Stay Overnight
Onboard Ship
1
15/11/2015
Sunday
Hong Kong, Ocean Terminal
1200
2
16/11/2015
Monday
Sanya (Hainan, China)
1000
2000
3
17/11/2015
Tuesday
Da Nang (Vietnam)
900
2100
4
18/11/2015
Wednesday
At Sea
5
19/11/2015
Thursday
Ho Chi Minh City (Vietnam)
700
2100
6
20/11/2015
Friday
At Sea
7
21/11/2015
Saturday
Singapore
800
8
22/11/2015
Sunday
Singapore
2000
9
23/11/2015
Monday
At Sea
10
24/11/2015
Tuesday
Tanjung Priok (Jakarta, Indonesia)
800
2000
11
25/11/2015
Wednesday
Cruising Krakatoa (Indonesia)
400
600
12
26/11/2015
Thursday
At Sea
13
27/11/2015
Friday
At Sea
14
28/11/2015
Saturday
Geraldton (Australia)
1100
1900
15
29/11/2015
Sunday
Fremantle (Australia)
800
1800
16
30/11/2015
Monday
Albany (Australia)
1300
2100
17
1/12/2015
Tuesday
At Sea
18
2/12/2015
Wednesday
At Sea
19
3/12/2015
Thursday
Adelaide (Australia)
800
2200
20
4/12/2015
Friday
At Sea
21
5/12/2015
Saturday
Melbourne (Australia)
800
22
6/12/2015
Sunday
Melbourne (Australia)
500
23
7/12/2015
Monday
Tasmania (Australia)
900
2300
24
8/12/2015
Tuesday
At Sea
25
9/12/2015
Wednesday
Sydney (Australia)
700
Ship Info
SuperStar Virgo
Superstar Virgo
SuperStar Virgo
So much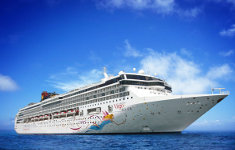 more than first class dining and entertainment – it takes you to places where the sun, sea, people and culture blend colourfully well.
Every deck onboard SuperStar Virgo teems with endless fun, entertainment and activities.
As you cruise to the most exotic parts of Asia on this floating five-star resort, its more than 25 outlets of food and beverage, entertainment and recreation outlets will impress you.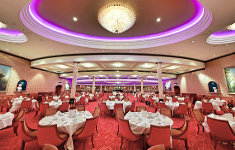 Dining
Samurai (Japanese)
Mediterranean Buffet and Terrace
Blue Lagoon
The Taj (Indian)
The Taverna
Cafe Gelato
Samurai Restaurant
Genting Palace
Taipan
Noble House (Chinese)
Entertainment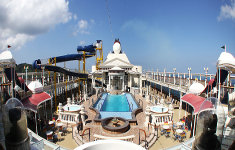 Galaxy of the Stars
Amphitheatre
The Lido
Star Club 2
Oasis (Games)
The Mahjong Room
Celebrity Disco
Starlight Cinema
Starlight Video Arcade

Onboard Activities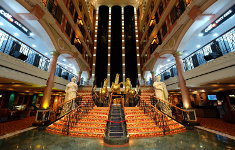 Parthenon Pool & Mega Waterslide

2 Spas
Apollo Spa and Fitness Centre
Refloxology Lounge

Jogging Track
Star Track
Library
Sun Deck & Helipad
Basketball
Golf Driving Range & Mini Golf
Internet
Jumbo Chess Board
Table Tennis

Kidswall
Computer World (Children's Computer Centre)
Charlie's Childcare Centre

Ports O'Call (shopping)
Ship facts
Ship Details
Gross Tonnage

75,338 Tonnes
Star Rating

4 Star
Size/Style of Ship
Large/Resort
Entered Service
Aug 1999

Registry
Panama

Former Name
None

Length
268 metres

Beam
32.2 metres

Draft
7.9 metres
Propulsion/Propellers
diesel (50,400kW)/2
Maximum Cruising Speed (knots)
25.5
Passenger Capacity (twin)

1,804
Crew
1,225
Nationality of Officers
Scandinavian
Nationality of Crew
International
Total Cabins
902
Total Inside cabins
327
Total Outside cabins
575
Cabin/Suites with Balcony
390
Wheelchair Accessible Cabins
4
Passenger Decks
10
Cabin Electricity

240v

Elevators
9
Self-Service Laundry

No

Onboard Currency (subject to change)
Hong Kong Dollar
Cruise Line
Star Cruises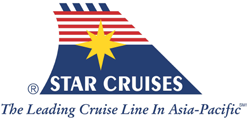 Star Cruises continues to open up Asia as a region to cruise enthusiasts from around the world. Acknowledging changing tastes and social trends Star Cruises created Freestyle Cruising. This innovative approach to cruising allows guests to enjoy themselves any way they like. It's informal, flexible and fun. It allows you to break away from the routines of traditional cruising.
There is never a dull moment with Star Cruises' blend of rejuvenating facilities, exciting entertainment and activities. Guests can discover all that resort style cruising has to offer, with the warmest of Asian hospitality.
Founded: 1993
No. of Vessels: 5 ships in 2013
Demographic
Accommodation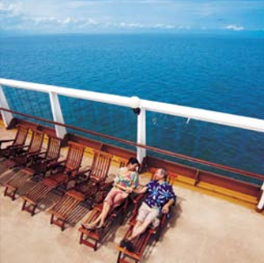 Range of cabin categories available – Inside, Window, Balcony's and Suites
Dining & Beverages
Wide variety of freestyle dining options available on board, serving a range of international cuisines
Entertainment
Entertainment includes international shows, casino, nightclub, karaoke rooms
Ship Facilities
Pools, golf driving ranges, mini golf & basketball courts, fitness centres & spas, jacuzzi, library, cinema, karaoke lounges, casino's and night clubs
Child care centre with children's games, interactive computer games and video arcades
Cruise Price Inclusions
Accommodation
All main meals (at selected restaurants)
Entertainment
Port taxes & fuel surcharge
Strict "no tipping" policy